Indian Idol 2022 Elimination – We all know by now that Indian Idol 2022 Season 13 had a sizzling beginning on Sony TV on September 10, 2022. After the audition rounds and the Theater round, we got the 15 best singing stars from thousands of contestants.
Making their way through The Dream Debut round where the audience was no less than hot shots of the Music and Film Industry, these 15 contestants made an impressive debut and proved that they have come here to stay and for a long haul.
But as the saying goes, "every piece of joy and happiness has a fair share of sorry and disappointment." So, moving forward with the Indian Idol format.
We all know that every week Sunday's episode of Indian Idol 2022 Season 13 will make us sad as Sunday is an elimination day and the contestant who gets the most minor marks by judges and the least votes is eliminated.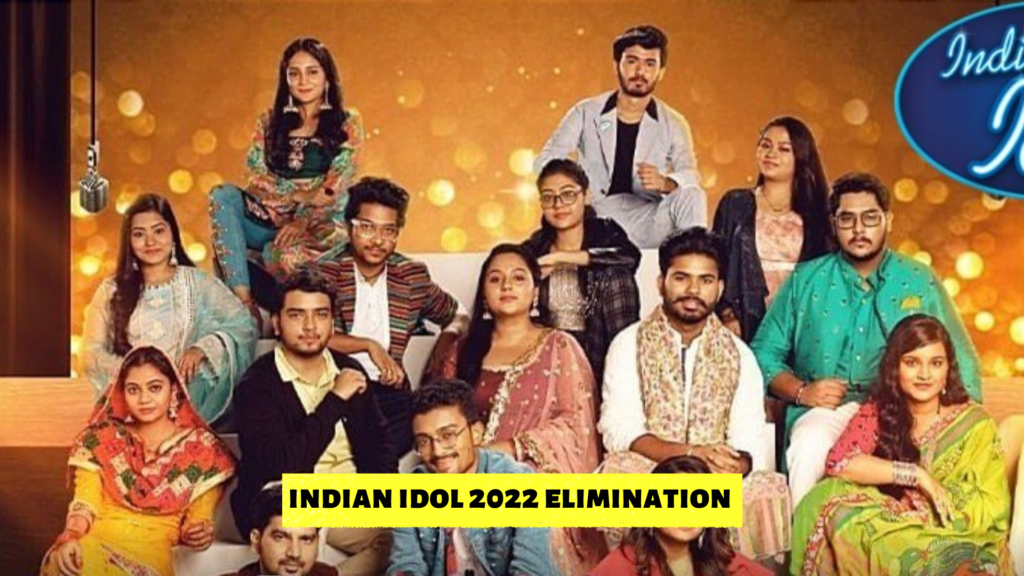 Indian Idol 2022 Elimination
The first week of Indian Idol Season 13 elimination occurred on 30th October 2022. Performing in front the bottom 3 singers were Pritam, Rupam, and Deboshmita. From them, Pritam Roy got eliminated from Indian Idol 2022 and we got the Top 13.
The bottom three nominations came as a shocker for the audience, as two out of the bottom three contestants were those who got a lot of praise and a golden mic in the audition round and Theater Round.
Bottom Three Contestants
From them, Pritam Roy got eliminated from Indian Idol 2022 and we got the Top 13.
Indian Idol Season 13 Eviction
On October 16, 2022, the first Indian Idol Season 13 eviction occurred. Out of the bottom three singers, i.e., Chirag Kotwal, Shagun Pathak, and Deboshmita Roy, Shagun Pathak got the lowest judges' scores and votes. He became the first contestant to be evicted, leaving the Indian Idol Season 13 journey.
Indian Idol Season 13 Contestant List After First Week Elimination
There are currently 14 competitors remaining after the first week of elimination for Indian Idol 2022 Season 13, which took place on October 16, 2022.
The competitors who will still be competing for the top 15 Contestants in Indian Idol 2022 Season 13 are listed below.
S.N
Name of the Cast
From
Status
1.
Bidipta Chakraborty
Kolkata
Contesting
2.
Debosmita Roy
Kolkata
Contesting
3.
Navdeep Wadali
Amritsar
Contesting
4.
Sonakshi Kar
Kolkata
Contesting
5.
Sanchari Sengupta
Kolkata
Eliminated
(13 NOV 2022)
6.
Chirag Kotwal
Jammu & Kashmir
Contesting
7.
Senjuti Das
Kolkata
Contesting
8.
Anushka Patra
Kolkata
Contesting
9.
Rishi Singh
Ayodhya
Contesting
10.
Shivam Singh
Vadodara
Contesting
11.
Kavya Limaye
Vadodara
Contesting
12.
Pritam Roy
Kolkata
Eliminated
(30 Oct 2022)
13.
Rupam Bharnarhia
Amritsar
Contesting
14.
Vineet Singh
Lucknow
Contesting
15.
Shagun Pathak
Jharkhand
Eliminated
(16 Oct 2022)
**We will keep updating the Indian Idol Elimination Contestants list 2022 as and when the contestants get eliminated every week and as we get confirmation regarding the same.
Indian idol 2022 News And Latest updates
On November 13th, 2022, the bottom 3 in the competition were Chirag, Sanchari, and Kavya. From them, Sanchari was eliminated and we got our top 12.
Note: All images belong to their respective creators and owners Sony TV or Indian Idol.