The top 20 contestants have been selected for Vijay TV's singing reality show Super Singer 9.
They are giving 100% to win a spot in the Super Five Zone and the Best Performer of the Week award.
The judges decide which singers will be safe and which will be eliminated next week.
The contestant with the least number of public votes will be eliminated from Super Singer Season 2022.
Here are the elimination results, singers in the danger zone, and the best performer and entertainer of the week.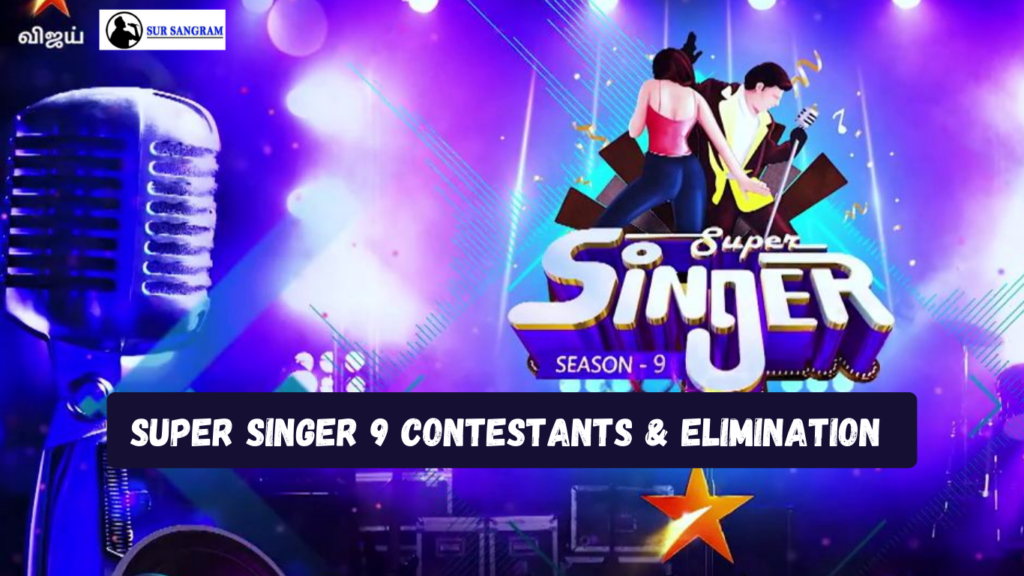 Super singer 9 eliminations list
According to voting results, Lavanya and Nishchitha were the two contestants at the bottom of Super Singer 9. Lavanya was eliminated On 24th Dec 2022.
Contestant Name
Status
Competing
Competing
Aparna Narayanan
Competing
Abhijit Anil Kumar
Competing
Aruna Sivaya
Competing
Chandran Chan
Competing
Dinesh Kumar
Competing
Emmanual EsclEen
Eliminated
(17 Dec 2022)
Gowri Sankar
Eliminated
(31 Dec 2022)
Keshav Ram
Competing
Karthik
Competing
Lavanya
Eliminated
(24 Dec 2022)
Lakshmi
Competing
Nishchitha Gowda
Eliminated
(7 Jan 2023)
Pooja Venkatraman
Competing
Priya Jerson
Competing
Priya Padmanabhan
Competing
Prasanna Adhisesha
Competing
Sashank
Competing
Sneha Padmanabhan
Competing
Yazhini
Competing
* Follow us for all the latest Super Singer Season 9 updates.
Super singer 2022 danger zone contestants
It is Aparna, Lakshmi, Priya Padmanabhan, Shashank, and Dinesh Kumar who are in danger on Monday 8th January 2023.
Super singer super zone
Aruna, Sneha, Abhijit, Pooja, and Prasanna were this week's top five Super Five Zone singers.