One of the most compelling reality television programs ever is Naked and Afraid. One man and woman must rely solely on their instincts to survive on a deserted island without shelter, food, clothing, or other necessities.
Those sick of seeing opulent, wealthy people living in their bubbles should watch this Discovery Channel program. You Kardashians are in our sights!
The nicest part about this show is that it's geared towards regular people with exceptional survival skills; therefore, if you can survive in the wilderness for three weeks, you may also appear on the show.
Table of Contents
About the show Naked and Afraid Season 16 (2024)
The Naked and Afraid Outdoor Reality Program is about as genuine as it gets when you're stripped of everything, even your clothes, according to the Naked and Afraid casting application. If you can win over the casting directors, appearing on Discovery Channel, hit reality shows can be a straightforward process.
According to the supervising casting director of the show, Kristi Russell, having a strong personality and proven survival abilities are the most important requirements for participating in Naked and Afraid.
As the CEO of Metal Flowers Media, Kristi oversees casting for numerous reality series, including Naked and Afraid. An additional requirement of the initial email casting call application is a video of you showcasing your outdoor survival skills.
Overview of Naked and Afraid Season 16
| | |
| --- | --- |
| Next Season 16 | Scheduled |
| Narrated by | Michael Brown |
| Country | United States |
| Language | English |
| No. of Seasons | 15 |
| Production | Renegade 83 |
| Original Network | Discovery Channel |
| Original Release | June 23, 2013, to Present |
Naked and Afraid Application 2024
Renegade 83, the production company behind Naked and Afraid, has a casting request form on its website. After receiving your application and photo, casting agents will contact you, the company claims, to arrange an interview.
The show's casting is unlike any other vetting procedure. Despite receiving thousands of applications, the casting directors are extremely choosy and only choose two contestants.
The network wants people with all the training necessary to survive 21 days, not weak survivalists who must be schooled. This means that if you want to take part, you must get trained.
The most in-demand abilities in the series are the ability to create a fire in multiple ways, find water, have the desire to go foraging for food and have a sufficient understanding of shelter construction.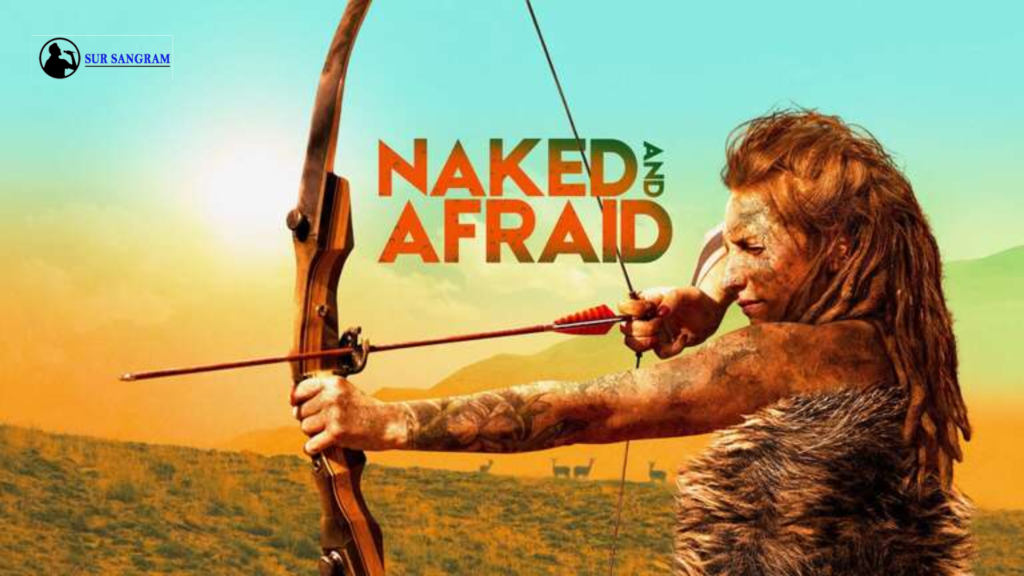 USA Naked and Afraid Casting call process
In a 2015 interview, Kristi Russell, the person in charge of organizing the casting calls for Naked and Afraid, described what it's like to locate talent for this show. The number of applicants rises each season, she claims. But, some applicants only seemed to attempt their chance at fame on national television, so they can't always match the demand.
According to Kristi, the casting directors for this show are seeking three talents: fire, water, and shelter. They will give your application more consideration than those without these skill sets or with just one sort of specialty, like magic mushrooms do when skating by on fumes alone, if you can demonstrate that you have in-depth knowledge in all of these sectors.
Read More – When will Naked And Afraid 2023 Season 15 be released?
Naked and Afraid Application Deadline
The casting call was initially posted on the Discovery Channel website. You must read through their section on eligibility requirements, which is very explicit.
It's very straightforward; contestants must be at least 21 years old and cannot be "candidates for public office."
The fact that anyone may participate in Naked and Afraid is one of its best features. The program is open to people worldwide. Everything else will be set up if you have the necessary expertise.
You should be aware that no survival instruction is given before the show. Participants must be prepared to jump onto the designated location.
Since the application for 2024 is not open yet, there is no deadline for it. Also, this gives you ample time to prepare for it, increasing your chance of getting on the show in one go.
Final interview process
When a casting director is pleased with a candidate's profile, they offer him the opportunity to travel to LA and meet the executive producers from among the hundreds of applicants.
Following the initial interview, the evaluation process starts with various personality tests to evaluate the mental prowess of the candidates who made the shortlist. There are additional assignments for testing physical strength.
Even the producers use the personality test to choose your companion, and the talents determine the remote location.
The show's creators send survivalists to a place where their talent will be used to the fullest extent because they want to offer them the best shot.
The production team is attempting to manipulate, frighten, and intimidate the contestants who have made the shortlist.
Naked and Afraid 2024 filming Locations
The Louisiana Bayou, Florida's Everglades, Seminole County, and Alabama are the production's home bases. Panama was set on two occasions in the first and fifth seasons, and the third season featured Nicaragua on two occasions.
While employing Malaysia as its backdrop again (Season 1 was filmed in Malaysian Borneo, while Season 2's survivalists were stuck in Peninsular Malaysia), the second season, like the first, travelled to six different countries. In Season 10, contestants visited an African Death Zone and Alaska's freezing tundra.