Australian Idol Audition 2023 –
An Australian singing competition, Australian Idol began its inaugural season in July 2003 and ran until November 2009. Australian Idol, which peaked in popularity during its running years, was the most talked-about reality program and established our love for singing contests.
Here is a piece of good news for all the aspiring vocalists who want to make it big in the music world and want to display their vocal prowess. Australian Idol is all set to make its long-anticipated return in 2023.
In this article, you will get to know detailed information about the registration process, auditions, and everything regarding the Australian Idol 2023.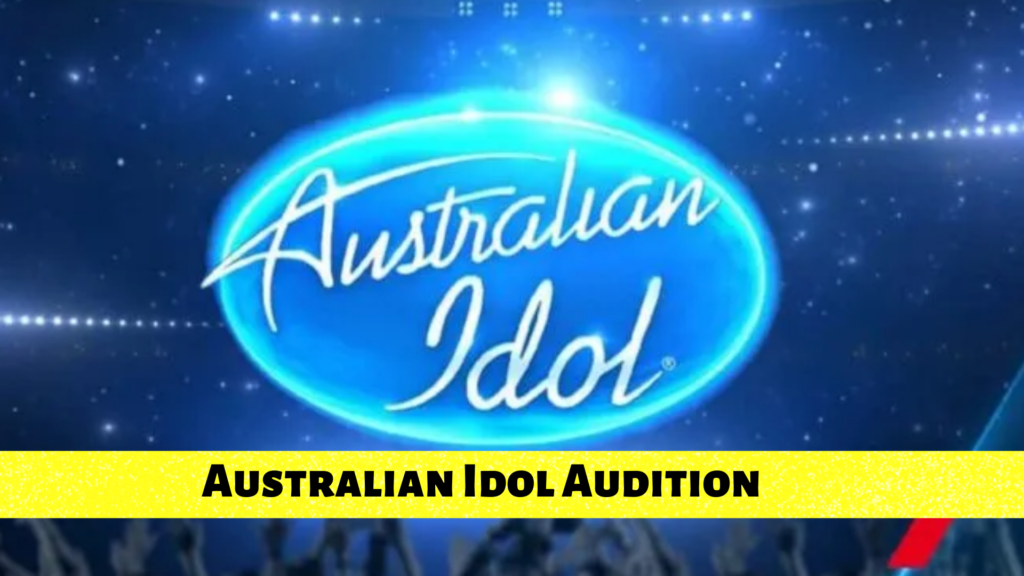 How to Registration for Australian Idol 2023?
The application for Australian Idol 2023 is very straightforward and simple. All applications will only be accepted through their official website www.australianidolcasting.com.au. Follow the below-given steps for Australian Idol 2023 registration:
All participants are requested to visit the official website www.australianidolcasting.com.au to fill out the registration form.
The participants need to fill in all the necessary details such as name, date of birth, gender, address, contact details, etc.
Participants can upload a vocal audition video displaying their singing prowess and voice range. The format of the video must match what is specified on the official website.
The participants can also opt for a face-to-face Zoom call with an Australian Idol producer if they do not want to submit a video with the application form. For the face-to-face Zoom call, the participants need to register themselves first.
Before submitting the application form, please read the official Terms and Conditions as any violations could result in rejection.
Eligibility Criteria for Australian Idol Audition
For a chance to compete in Australian Idol 2023, the following requirements must be fulfilled:
The participant should be between the age group of 15 to 28 years as of September 1, 2022.
The participant should be an Australian Citizen or a legal permanent resident of Australia for at least two years.
The participant should be fully vaccinated (three doses) and should possess valid vaccination certificates.
The participant should not be bound by any agreement with another producer, record label, or TV show.
✅ First Name
✅ Last Name
✅ Date of Birth
✅ Email Address
✅ Mobile number
✅ Address
✅ City
✅ Postcode
✅ State
✅ Gender
✅ Emergency Contact Number
✅ Vaccination status
✅ Guardians details (If you are below 18)
Conformed Australian Idol Audition Dates 2023
As per the schedule for Australian Idol 2023 auditions. The dates for Australian idol auditions are 12th August to 14th August 2022 in two sessions. Morning session & afternoon session.
Morning Slot – 12 August 2023
Evening Slot – 12 August 2023
Morning Slot – 13 August 2023
Evening Slot – 13 August 2023
Morning Slot – 14 August 2023
Evening Slot – 14 August 2023
What is the Audition Process of Australian Idol 2023?
Australian Idol Auditions 2023 will have a significant role in determining which candidate advances in the selection process. Auditions for Australian Idol happen in stages.
The audition videos are uploaded on the online audition portal on their official website at www.australianidolcasting.com.au along with the Australian Idol Season 10 application form and the face-to-face auditions are carefully examined by the casting director and the director.
Only a select few are contacted for an in-person judges' audition. These judges' auditions are held in major Australian cities. You can choose the city of your choice. Any participant who receives a "yes" from the majority of the judges advances to the top 100 in Sydney.
Who are the Judges of Australian Idol 2023 Season 10?
Although Seven Network has not yet revealed who the new Australian Idol judges will be, we can bet they will be well-known figures. That said, as per Australian Idol Wikipedia, consideration is given to Kyle Sandilands, Keith Urban, Delta Goodrem, and Ricki-Lee Coulter to be the potential Australian Idol judges for the next revival series of Australian Idol Season 10 (2023).
Australian Idol 2023 Judges
Kyle Sandilands
Keith Urban
Delta Goodrem
Ricki-Lee Coulter
Latest Update And News Regarding Australian Idol
Return of Australian idols by Australian Government News –
Check out the latest news on the return of Australian idols by the Australian government along with the return of idols by the Australian government live news at Sur Sangram.
Australian Idol Returns to TV in 2023 After 14-Year Hiatus –
Look what's coming back after a long hiatus! Australian Idol is casting for its 8th season, set to air in 2023. The Australian version of Idol premiered on Network 10 in July 2003 and concluded its inaugural season on November 19, 2003, with the crowning of its first winner, Guy Sebastian.
The singer was a judge on X Factor Australia between 2010 and 2012 and was an Australian contestant in the Eurovision Song Contest in 2015. Other notable alumni include 2006 runner-up Jessica Mauboy, who currently serves as a trainer at The Voice Australia.
anywhere in Australia, either by uploading a video or singing face-to-face with an Australian Idol producer for a chance to advance to the competition judging panel.
Let's go @danielricciardo 💥 Thank you so much @ausgrandprix & @McLarenF1 for looking after me! For a crazy @F1 fan it was amazing to see the car being put together, check out the Mclaren garage, take a walk down pit lane & see all the action close up! 🥳🍾 #AusGP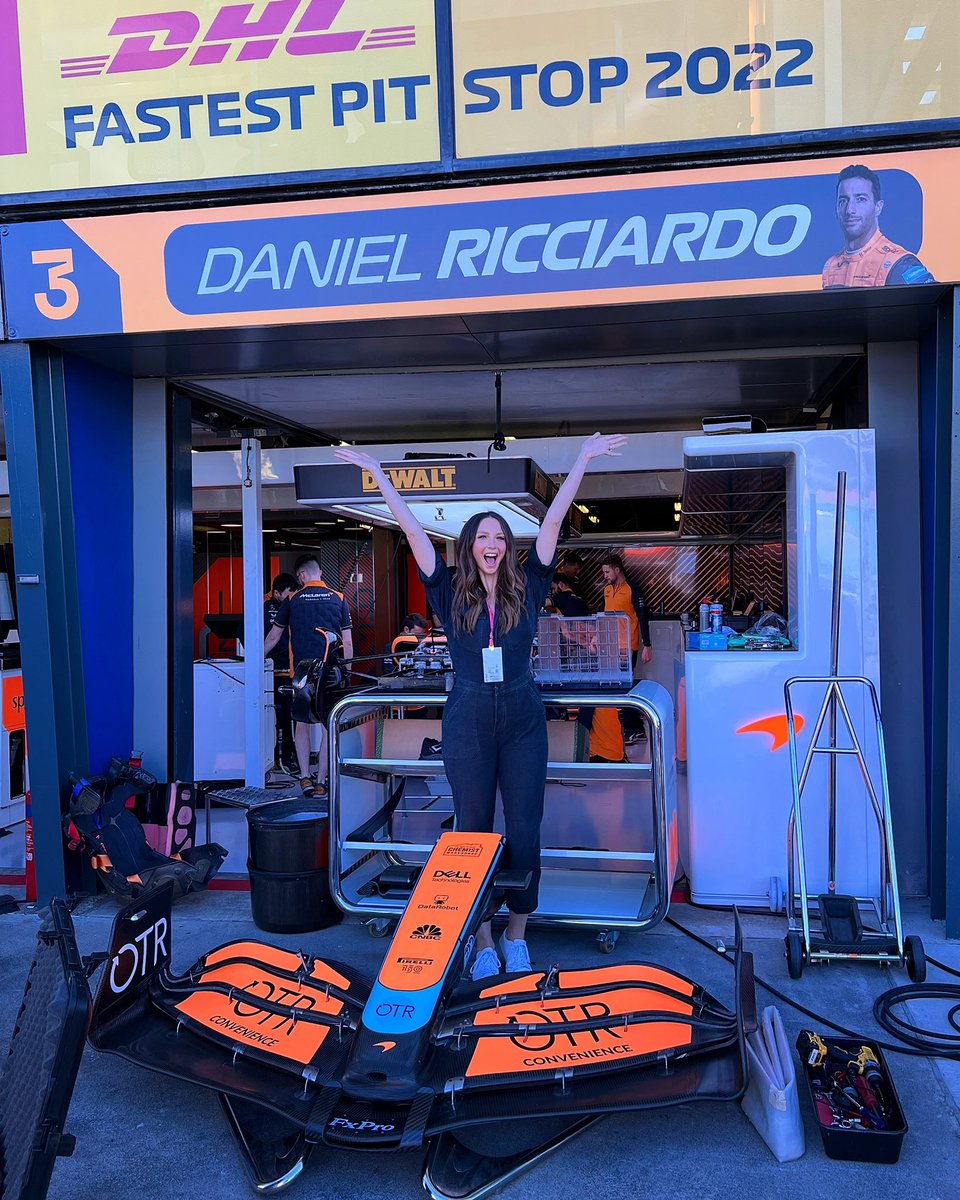 Originally tweeted by RICKI-LEE (@TheRickiLee) on April 10, 2022.
Read More –
FAQ –
Wish you good luck!