Britain's Got Talent Winners – Britain's Got Talent aka BGT a British talent show franchise of Got Talent produced by Simon Cowell. The show is focused on finding the best talents all over Britain and giving them a stage to showcase their talent irrespective of age. Britain's Got Talent started auditioning in February 2007 though the first season got air in June 2007.
A variety of contestants from different places in Britain try to impress the panel of judges by showing their unique talents and marking their place in the show. Britain's Got Talent had established many winners from Paul Potts the very first winner of Britain Got Talent Susan Boyle, Diversity, and Viggo Venn winner of the recent season 16.
| | | |
| --- | --- | --- |
| Winner Name | Years | Season |
| Viggo Venn | 2023 | 17 |
| Axel Blake | 2022 | 16 |
| Postponed Due to Covid | 2021 | 15 |
| Jon Courtenay | 2020 | 14 |
| Colin Thackery | 2019 | 13 |
| lee ridley aka lost voice guy | 2018 | 12 |
| Tokio Myers | 2017 | 11 |
| Magician Richard Jones | 2016 | 10 |
| Jules O'Dwyer & Matisse | 2015 | 9 |
| Collabro | 2014 | 8 |
| Attraction | 2013 | 7 |
| Ashleigh and Pudsey | 2012 | 6 |
| Jai McDowall | 2011 | 5 |
| Spelbound | 2010 | 4 |
| Diversity | 2009 | 3 |
| George Sampson | 2008 | 2 |
| Paul Potts | 2007 | 1 |
Britain got a talent winners list
Britain Got Talent winner season 16: Viggo Venn
Viggo Venn a Norwegian comedian beating over the dancer Lillianna Clifton and Magician Cillin O'Connor in third place and became the winner of the sixteenth season of Britain's Talent Competition in 2023 hosted by Ant and Dec.
Viggo Venn got attention for wearing High-visibility clothing and performing hilarious skits in Britain's Got Talent and won grand prize money of $250,000 with the opportunity to perform at the Royal Variety Performance at the Royal Albert Hall.
Viggo Venn's solo show "The Life of pepito" at the Perth Fringe World was nominated for Best Comedy. Before coming to Britain's Got Talent Viggo Venn was the runner-up of "New Comedian of The Year" in the Leicester Square Theater. at London, he won the NATYS abbreviation of New Acts of the Year in 2022.
Britain Got Talent winner season 15: Axel Blake
Britain's Got Talent premiering on ITV season fifteen was won by the second Golden Act performer Stand-up comedian Axel Blake defeating the ventriloquist Jamie Leahey runner-up of season fifteen and singer Tom Ball in third place.
The show was filmed safely during the Covid-19 pandemic with Government restrictions in the united kingdom. From working in real estate management, playing a comedian role in short films, and starring in the movies Axel Blake has a diverse journey.
Axel Blake came into the limelight for his stand-up comedy shows having Family and friends-friendly content. Currently having a net worth of 4 – 5 million USD approx.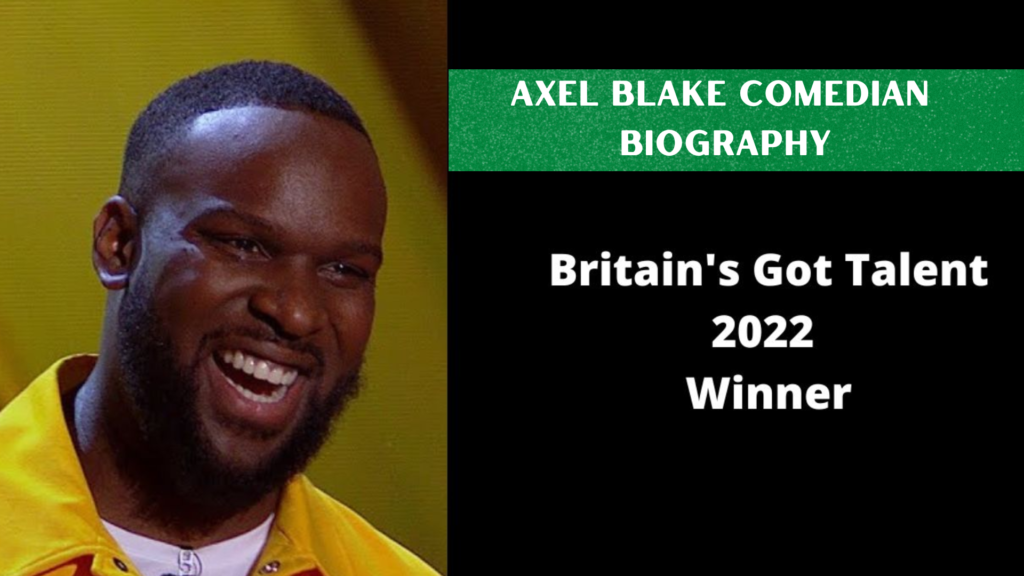 Britain Got Talent winner season 14: Jon Courtenay
Jon Courtenay singer and comedic pianist defeated Sing Along with Us a sign-language choir as runner-up and comedian Steve Royle in third place and made victory as the winner of Bitain's Got Talent season 14. Jon Courtenay's performance becomes the first golden-buzzer act of the season.
Jon Courtenay has a mole and later it was discovered as a skin cancer during the show. after the show, Jon Courtenay disclosed his skin cancer and encouraged many other people to check the symptoms of the skin cancer.
He released a song called "The Mole Song" to spread awareness about skin cancer. In 2021 he participated in the show named Ant and Dec's Saturday Night Takeaway which was hosted by Ant McPartlin and Dec Donnelly also host of Britain's Got Talent.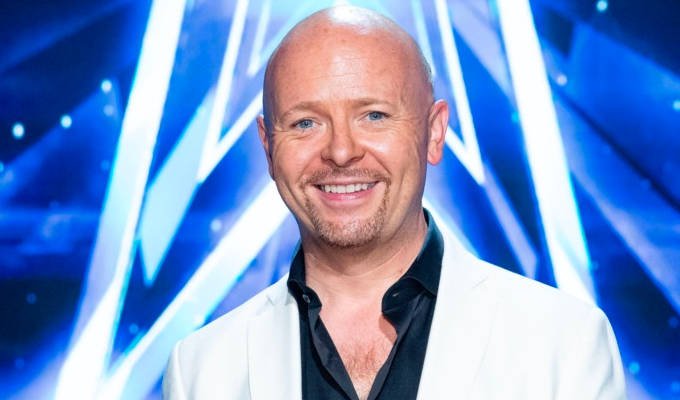 Britain Got Talent winner season 13: Colin Thackery
By defeating the X aka Mentalist Marc Spelmann runner-up and magician Ben Hart at third place Colin Thackery become the oldest performer to become a winner at the age of 89 ever with his rendition of Michael Ball's "Love Changes Everything".
Colin Thackery was a soldier who served in the army of Malaya and the Korean War. At the Platinum Jubilee of Queen Elizabeth II in 2022 Colin Thackery played a special medley for the queen.
Britain Got Talent winner season 12: Lee Ridley aka Lost Voice Guy
Lee Ridley with the stage name the Lost Voice Guy a comedian made a victories win over comic singer and pianist Robert White runner-up and singer Donchez Dacres in third place in 2018. Lee Ridley is disabled since his birth with cerebral palsy generally a brain infection that made him unable to speak.
Lee Ridley got his fame from Britain's Got Talent season twelve with his stand-up comedy. Before performing comedy Ridley was a journalist for the BBC and also worked as a freelancer for entertainment websites.
In the year 2012, ridley began to perform stand-up comedy but he started pursuing comedy professionally in 2015. Lee Ridley launch his show called "Inspiration Porn" where he made fun of inspirational videos on memes on the internet about disability.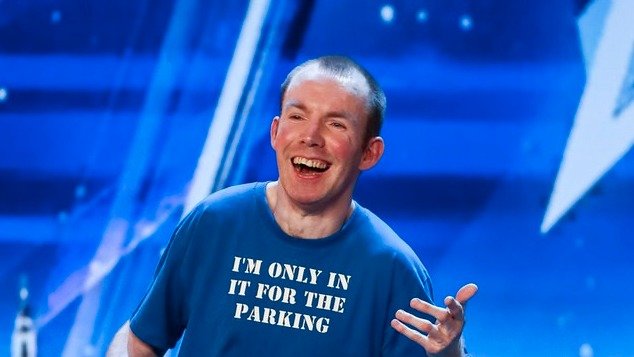 Britain Got Talent winner season 11: Tokio Myers
Tokio Myers stage name Torville Ashburn M. Jones won the eleventh season of Britain's Got Talent beating Magician Issy Simpson as runner-up of season eleven and third-place Daliso Chaponda comedian.
Tokio Myers is well-known as Musician and record producer. After winning Britain's Got Talent Tokio Myers has released his debut album "Our Generation" independently.
In 2017, Tokio Myers appeared in the "Bridge over Troubled Water" charity show to raise money for the people affected by the Grenfell Tower fire in North Kensington.
Tokio Myers released his performance at Britain's Got Talent as his debut single called "Bloodstream".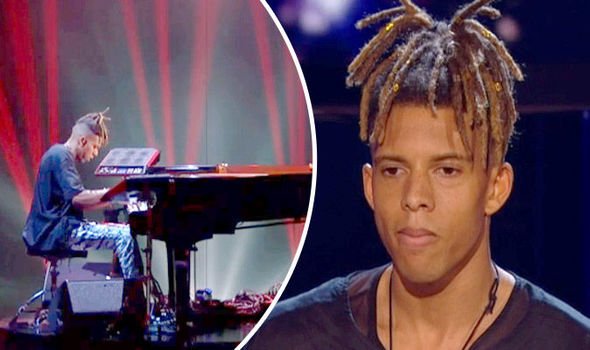 Britain Got Talent winner season 10: Richard Jones
The winner of season ten Richard Jones got his fame after winning season ten of Britain's Got Talent. Richard Jones got popular for his magic tricks he's a magician and soldier with The rank of Lance Corporal.
Richard also participated in the show called "The Chase" but failed to beat his opponent Vixen. On ITV Jones had his show named "Operation Magic". Richard Jones was part of the Band and also played as a bandsman on Queen Elizabeth's eighteenth birthday in the presence of the British Royal family.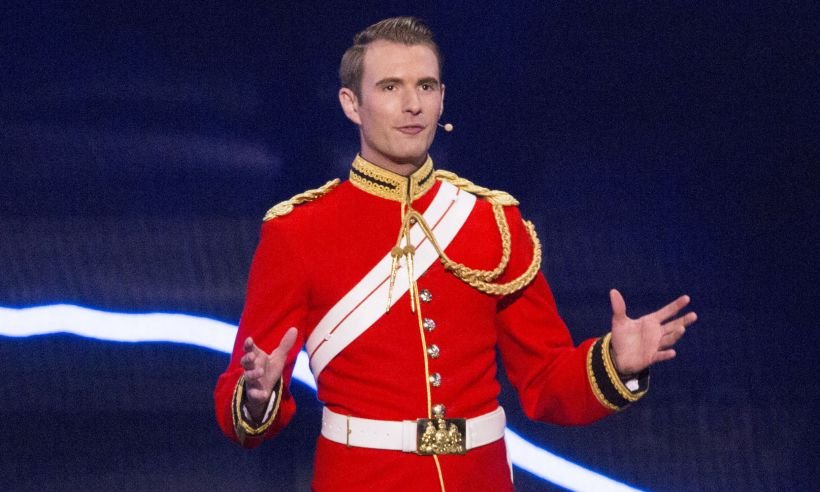 Britain Got Talent winner season 9: Jules O' Dwyer & Matisse
Britain's Got Talent season nine was won by Jules O'Dwyer a 52-year-old lady with her dog Matisse performing dog tricks defeating magician Jamie Raven runner-up and third finalist Welsh Choir Cor Glanaethwy. Matisse is of Border Collie breed a male dog.
Jules O'Dwyer and Matisse perform Dance acts together. in the later episode, Jules O'Dwyer included her two other dogs Chase and Skippy in the act, however later many audiences complained about misleading the audience using another dog.
Britain Got Talent winner season 8: Collabro
Britain's Got Talent season eight was won by the boy band Collabro defeating Lucy Kay an Opera singer in 2014. The fans of Collabro are mentioned as "Coollaborators". The band includes Thomas J. Redgrave, Jamie Lambert, Michael Auger, Matt Pagan, and Richard Handfield.
However, Richard Handfield left the band in the year 2016. The Collabro's first-ever debut album got the first rank in the United Kingdom named "Stars". Following Stars the band has released four more albums "Act Two", "Home", "Road to the Royal Albert Hall" and fifth "Love Like This".
All their albums were ranked under the twenty in the UK. However, the band recently got disbanded in the year 2022.
Britain Got Talent winner season 7: Attraction
beating the Jack and Singing duo Richard and Adam Attraction a Shadow theatre troupe won the seventh season of Britain's Got Talent. The attraction was the first foreign national to compete and who won the competition from Hungary.
Before joining Britain's Got Talent they have gain popularity from their performance at the Olympic oath ceremony in Hungary for London Olympics 2012. The attraction originally consists of twelve members but only eight members performed at Britain's Got Talent.
The members who performed at Britain's Got Talent are Kantor Janka, Szabados Flora, Szentinek Csaba, Szucs Zoltan, Lakatos Andrea, Feher Norbert, Torda Katalin, and Toth Alexandra. The attraction also compete in America's Got Talent: The Champions in February 2019.
Britain Got Talent winner season 6: Ashleigh and Pudsey
The sixth season of Britain's Got Talent was won by Ashleigh and Pudsey defeating Jonathan and Charlotte in the year 2012. Ashleigh Jade Butler was the owner and Pudsey is a male dog. They won the show with their dog tricks.
In the finale of Britain's Got Talent, they both performed on the "Theme from Mission: Impossible". In the year 2014 movie called "Pudsey: The Movie" got released which was produced by Simon Cowell. It was a 3D live-action family comedy movie.
Ashleigh and Pudsey appeared in the Queen Elizabeth II Diamond Jubilee celebrations. Pudsey has done many theater and television shows with Ashleigh. In the year 2017, Ashleigh Buttler announced the death of Pudsey.
Britain Got Talent winner season 5: Jai McDowall
Singer Jai McDowell won the fifth season of Britain's Got Talent by beating Ronan Parke and Boyband's new Bounce. Jai McDowell has participated in other reality shows like The American Idol and The X Factor. His lead single was "With or Without You".
He also released his debut album "believe" in 2011 however his album and singles haven't got much success. Jai McDowell went on tours with Jonathan Ansell of Les Musicals. His latest single "All of Me" got a ranking in the iTunes under 100.
Britain Got Talent winner season 4: Spelbound
Gymnastic group Spellbound of UK won Britain's Got Talent season four and got prize money of $100,000 in 2010 by defeating street dancer duo Twist and Pulse. The Spellbound was a group of seven girls and six boys of age 12 to 24.
Spellbound has competed in many shows and championships. Before appearing in Britain's Got Talent SpellBound performed at Acrobatic Gymnastics World Championships in 2008. They participate in Olympic as well as non-Olympic events.
Katie Axten, Leighanne Cowler, Amy Mackenzie, Adam McAssey, Hollianne Wood, Abigail Ralph, Lauren Kemp, Douglas Fordyce, Edward Upcott, Alanna Baker, Adam Buckingham, Nicholas Illingworth, Georgia Lancaster, Elise Matthews, Dominic Smith, Millie Spalding, Poppy Spalding, Jonathan Stranks, Alice Upcott, Alexander Uttley, Fran Groves, Kika Green.
Britain Got Talent winner season 3: Diversity
The third season of Britain's Got Talent was won by the street dance troupe Diversity over the runner-up singer Susan Boyle and Saxophonist Julian Smith at third place. It was a London-based group formed in the year 2007 and got popular after winning the reality show Britain's Got Talent in 2009. The group has members from the 19 to 38 age range.
Ashley Banjo is the leader and choreographer of the Diversity and it includes other members Jordan Banjo, Perri Kiely, Mitchell Craske, Sam Craske, Warren Russell, Nathan Ramsey, Theo Mckenzie-Hayton, Adam Mckop, Kelvin Clark, Jordan Samuel, Shante Samuel, Starr Kiely, Georgia Lewis, Amelia Banks, Morgan Plom, Ben Hazell, James Smithson, Tom Innes, Jack Simmons while there are some past members as well namely Robert Anker (deceased), Ike Chuks, Ian McNaughton, Jamie McNaughton,
Matthew McNaughton, Ashton Russell, Sophie Long, Terry Smith, Anna Tefoglou. Diveristy has performed and done several tours while one of the members of Diversity Robert Anker died in a car accident.
Britain Got Talent winner season 2: George Sampson
George Sampson a street Dancer won the second season of Britain's Got Talent in 2008 defeating Signature a duo of Suleman Mirza and Madhu Singh. George Sampson is a street dancer who used to dance on the streets of Manchester, England from which he had earned money for his family.
Soon George Sampson appeared in the Waterloo Road a BBC Drama series where he played the character of a student name Kyle Stack and later continued his career in Acting and Dancing.
George Sampson Received the "Favourite winner" award in 2008 from nickelodeon kids choice awards. George is a Brand Ambassador of the United Dance Organisation.
Britain Got Talent winner season 1: Paul Potts
The first-ever winner of Britain's Got Talent season 1 Paul Potts an Opera Singer made the judges Piers Morgan, Amanda Holden, and Simon Cowell, and the audience love the melody of the Opera.
Paul Potts Performing an aria from Turandot Puccini's Opera called "Nessun Dorma" in the finale of Britain's Got Talent which was the same Opera song he performed at the beginning of the season getting a standing ovation and awes of 2,000 audiences at earning two million votes from Britain's people in the finale the journey was incredible.
Paul Potts who entered the show with all the accidents and financial difficulties encouraged to become the winner of Britain's Got Talent in 2007.
After getting fame from Britain's Got Talent Paul Potts appeared in the United States show called Day To Day. Potts won Immortal Songs: Singing The Legend a South-Korean television music competition with Bae Da-hae.