Queer Eye's season 7 premiere always makes for a great series to start the new year. If that doesn't sound like an opportunity for self-transformation, we don't know what is!
The Netflix show has traveled the country looking for people who have done a lot for their family, friends, and community. In other words, it's time for them to do something for themselves.
If you know someone who is looking for a new lease on life and a makeover, Queer Eye might be the perfect show for them. How do you make it onto the show?
Finding the right people may seem easy, but there's a lot that goes into it.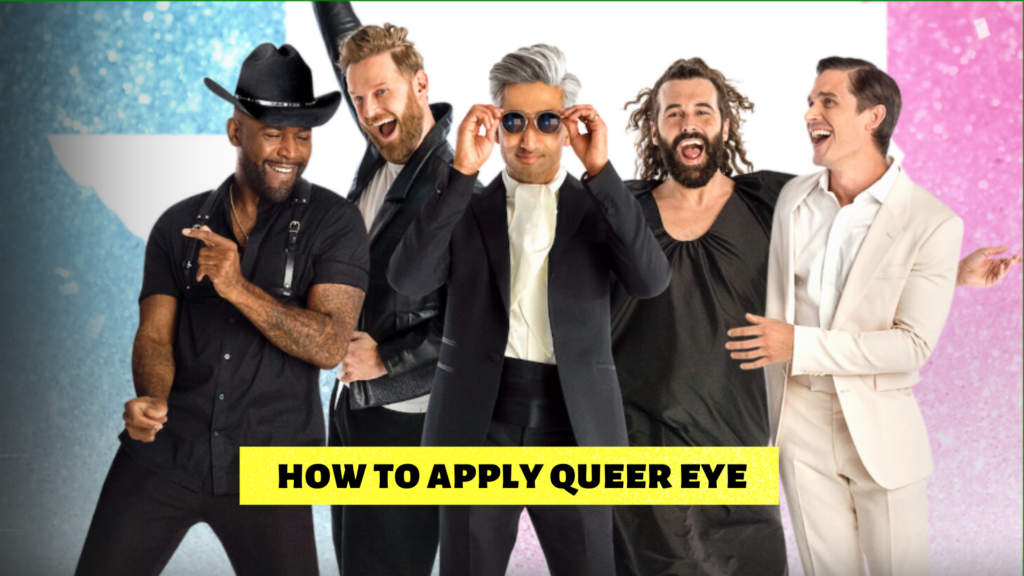 How are people selected for Queer Eye?
The 2018 Vanity Fair article, states that the casting team for Queer Eye was looking for "heroes" who had fascinating backstories. They also needed to be a part of at least one of the five disciplines covered by the Fab Five's experts.
Casting director Gretchen Palek told the magazine that they look for people in the community to give them this kind of major life change.
"We had casting people on the ground looking for actors, and we were scouting within the circumference of where we would be shooting," Gretchen said.
There were people in the office working the phones, and also scouring social media for contestants. Additionally, it was important for casting to be "proactive," as sometimes the best fit is somebody who didn't apply.
But once someone is chosen, the casting team starts working on how to give that individual just what he or she needs.
Gretchen mentioned that they have seen "truly nightmarish homes" as well as refrigerators with spoiled food. However, she stresses that they never judge people and are only there to cast the show.
How to apply queer eye
I recently found out that Queer Eye is as easy as sending an email. In January 2021, when the team was headed to Texas, Bobby posted on Instagram and encouraged fans to be a part of the show or nominate something they thought would work. "Email QECASTING@ITV.COM" or just post your story and name.
Fill out the form here. Just ask a friend to submit their information separately too, if they want to participate. Throughout Queer Eye, the casting process has been consistent.
As of 2019, the show is based in Philadelphia. During that time a flyer with information on how to get on the show was found and tendered to Reddit which has people emailing qecasting@itv.com including the nominee's name, photos, and story.
Queer Eye is available on Netflix. Season 6 of the show, which takes place in Texas, is now available to watch online.
Queer Eye season 7 release date
Queer Eye 2023 premiere date – While there is no set date for the premiere of Queer Eye season 7, the first six seasons are now available to stream on Queer eye season 6 Netflix.