Here's the voice UK 2022 Cast's 1st look at Saturday's latest episode of The Voice UK 2022 auditions. This Evening sees the voice UK 11 season 2022 of tryouts to find the latest superstar singer.
They'll welcome back Will. i.am, Sir Tom Jones, Olly Murs, and Anne-Marie in search of singers to take part in the spinning red chairs."
To imagine what could happen, contestants sing to the backs of the coaches in an attempt to get them turning. If more than one coach spins, it's decided which team they want to join.
This year's The Block is different. Every participant has only one opportunity to stop a contestant from being picked on the other team.
Just click "Check out this weekend's lineup" to view the upcoming contestants participating in the Saturday competition.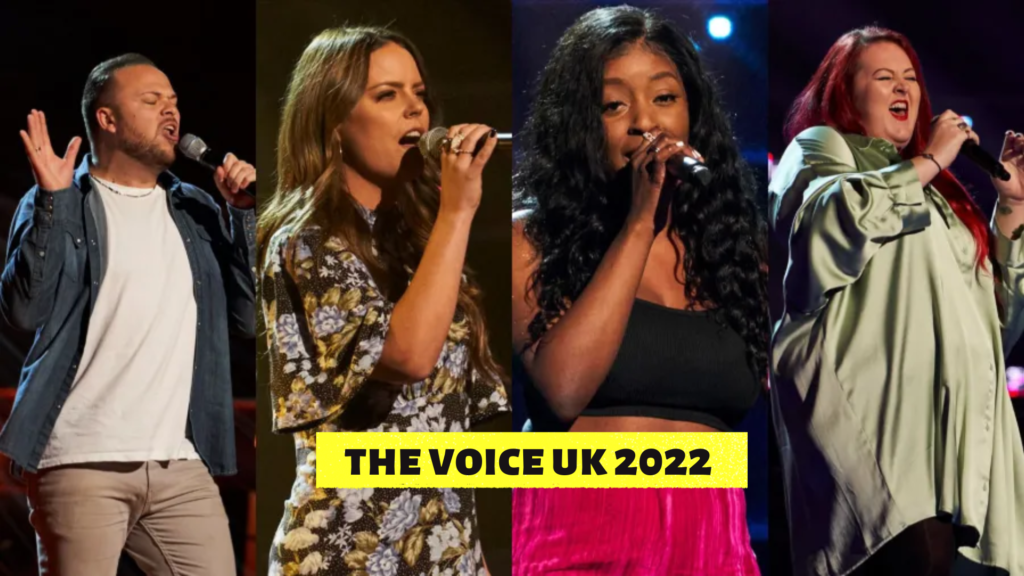 The Voice UK 2022 Contestants List
The voice UK 2022 Cast – If more than one coach spins then it's up to the performer on stage to pick which team to join. Here are the teams this fifth weekend of blind auditions.
S.N
Contestants Name
Age
Instagram Id
1
Benjamin Moss
27
Instagram
2
Kai Benjamin
18
Instagram
3
Jordan Spencer
NA
Instagram
4
Noeva
31
Instagram
5
Marc Halls
35
Instagram
6
Alicia Hooper
NA
Instagram
7
Eddy Pop
28
Instagram
8
Clare Cordell
31
Instagram
9
Anthonia Edwards
25
Instagram
10
Emilie Parry-Williams &
Thomas Mottershead
25-30
Instagram
11
Lee Jones
50
Instagram
12
Rachel Modest
45
Instagram
13
Rhys Christian
30
Instagram
14
Jake of Diamonds
28
Instagram
15
Francesca Fairclough
27
Instagram
16
Cleo Clayton
23
Instagram
17
Rain Castillo
22
Instagram
18
Noeva
31
Instagram
19
Rhianna Keane
22
Instagram
20
Smokiecoco
NA
Instagram
21
Kira Mac
26
Instagram
22
Lucas Miles
19
Instagram
23
Eddy Pop
28
Instagram
24
Mark Howard
27
Instagram
25
Harrison James
24
Instagram
26
Monroe
NA
Instagram
27
Hannah Rowe
19
Instagram
28
Triniboi Joocie
32
Instagram
29
Mila Lake
16
Instagram
30
David Adeogun
20
Instagram
31
The Beatty Brothers
32
Instagram
32
Shaka
27
Instagram
33
Andres Cruz
24
Instagram
34
Tom Hartley-Booth
33
Instagram
Stay connected with us for all the latest updates and news about voice UK 2022.
Read More –
The Voice airs on Saturday, 17 September at 8 PM on ITV.