American Auto is a sitcom for American television produced by Justin Spitzer. It first premiered on December 13, 2021, on NBC with its first season. The Payne Motors team in Detroit is followed throughout the series.
American Auto Season 1 initially received negative reviews, but only after a few episodes did the show receive positive ones.
That inspired the creators to create American Auto Season 2 quickly following the conclusion of Season 1. The second season of the program was renewed in May 2022, and it will premiere on January 24, 2023.
So, put your seatbelts on, everyone. The hilarious workplace comedy American Auto is coming back to NBC.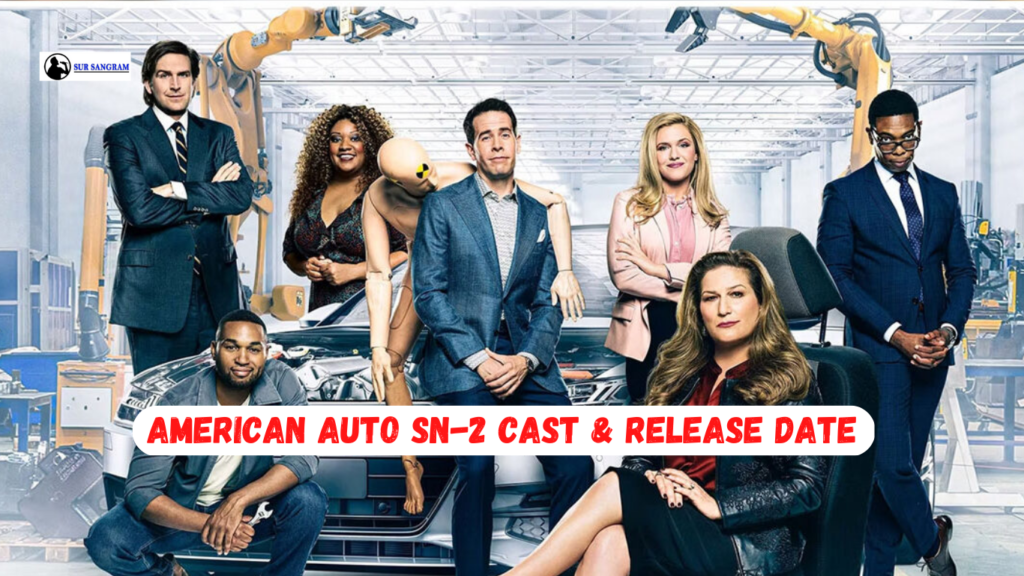 What is an American Auto?
For those of you who are unfamiliar, American Auto is an American Sitcom, as previously mentioned. The story opens at an American automotive firm where the employees are trying to identify the company while the market is undergoing a significant transformation.
American Auto is a Detroit-based drama that centres on the corporate officials of Payne Motors who are facing a decision: If you don't change with the times, you'll end up in the scrap yard.
The new CEO is causing a stir; while she has leadership, experience, and business acumen, she knows absolutely nothing about autos.
Fortunately, her team has some of the brightest minds in the industry when they aren't bickering or trying to outsmart one another.
What to Expect from American Auto Season 2?
It was previously demonstrated in season 1 that the company's reputation and name were in jeopardy owing to the unforeseen upheaval in the business. So, we anticipate seeing more story development in American Auto Season 2.
We envision the team devoting themselves to reestablishing American Automotive Company's reputation. We can expect to see the company's battle to regain its former prominence and its successes by overcoming obstacles.
American Auto Season 2 Cast
Talking about American Auto Season 2 Cast, one can expect the same cast which was seen in Season 1. Each actor in the show has done full justice to the character they are playing.
The audience would also like to see the same actors in American Auto Season 2 playing the same role as in Season 1 as they have left their mark on the viewer's minds.
The main cast of the show is:
| | |
| --- | --- |
| Actor | Character Played |
| Ana Gasteyer | Katherine Hastings, Payne Motors' new CEO. |
| Harriet Dyer | Sadie Ryan, Payne Motors' CCO. |
| Jon Barinholtz | Wesley Payne, grandson of Payne Motors' retired CEO. |
| Tye White | Jack Fortin, a former assembly-line employee. |
| Michael Benjamin Washington | Cyrus Knight, Payne's Chief Product Designer. |
| Humphrey Ker | Elliot, Payne's Chief Counselor |
| X Mayo | Dori, Hastings' assistant, and social media addict. |
There were a few guest appearances by actors in American Auto Season 1 such as Jeff Meacham as Brent, Tom McGowan as Ed, and Joshua Malina as Ted to name a few.
One can also anticipate seeing a few talented faces as guest appearances in American Auto Season 2, making the storyline a bit spicier and more enjoyable.
American Auto Season 2 Release Date
American Auto 20203 Release Date – American Auto Season 2 has been given the green light for broadcast, and it will premiere on NBC on Tuesday, January 24, 2023, at 8:30/7:30c. So, mark the date and time, as you might not want to miss the much-awaited Season 2 of this Sitcom.
American Auto Season 2 Trailer
American Auto Season 2 trailer is yet to be released by the production company. Season 2 is all set to Premiere on January 24, 2023.
Which is just a few days away, you can expect the official trailer to be released soon. We will keep updating this page with all the information regarding the show American Auto Season 2.
Latest News & Update for American Auto 2023 Season 2
American auto Netflix – If you want to get live updates about American Auto Season 2, then stay with us. I will give you the information about Every Movement. The latest news of the present time is that from tomorrow i.e. from the 24th Jan, American Auto Sales is going to start.
FAQs-
Q. How to watch NBC American Auto?
A. American Auto Season 2 is premiering on Tuesday, January 24, 2023, at 8:30/7:30c on NBC channel. The same episode can be streamed on Peacock the next day of its airing on NBC.
Q. Is American Auto coming back in 2023?
Q. Which OTT platform is American Auto available?
A. American Auto will be available on the Peacock OTT platform. The episode will be streamed on Peacock the next day after it's airing on NBC.
Q. Where is American Auto filmed?
A. A. Though American Auto Sitcom is set in Detroit, it has been filmed in Los Angeles.