Shark Tank usa 2023-24 – Shark Tank is an American corporate reality television series that debuted in 2009 on ABC Network. The show is an Americanization of the international Dragons' Den format.
Shark Tank, has won back-to-back awards in the primetime category "Primetime Emmy Award for Outstanding Structured Reality Program" for consecutive four years. It has also won the Outstanding Reality Program award.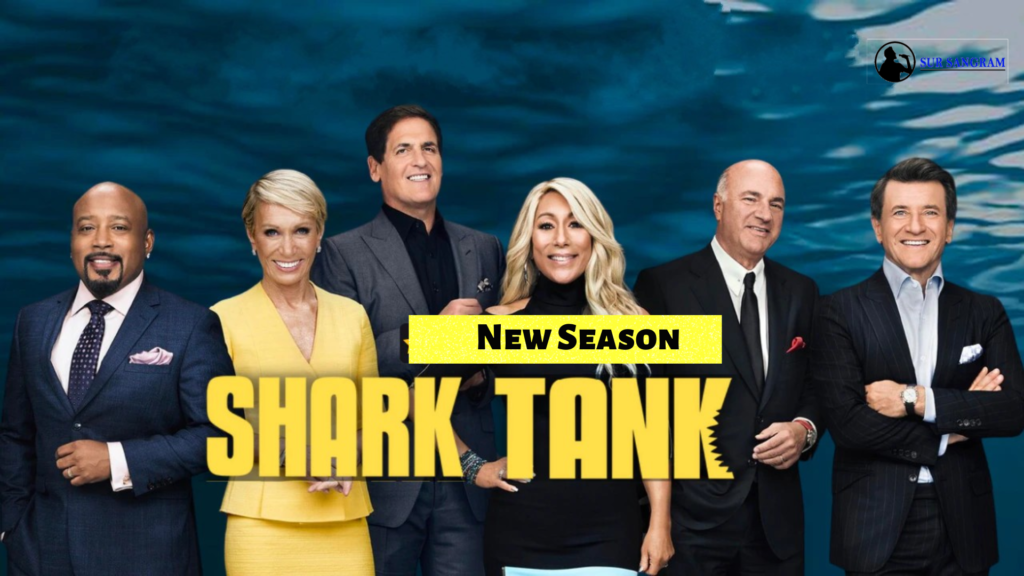 About Shark Tank TV Show Series
Talking further about the Shark Tank TV show series, the show has a group of six investors, named "sharks." It shows entrepreneurs outlining their proposals for their companies and trying to impress the sharks to provide funding for their projects.
The sharks carefully assess the entrepreneur's product, business strategy, and company value, as well as flaws and vulnerabilities, and eventually decide whether to fund the entrepreneur's project.
While an entrepreneur can seal a deal if a panellist is interested, be prepared for rejection too. Some of the sharks are known for their harsh words.
Let us learn more about the nuances of the application procedure, auditions, and other aspects of Shark Tank 2023-24 USA on this page.
How to Register/Apply for Shark Tank 2023-24 USA?
Shark Tank Registration 2023 is ongoing right now. Only submissions made through their official website, https://abc.com/shows/shark-tank, will be accepted. Follow the steps listed below to sign up for Shark Tank 2023 USA:
All participants who are interested to participate are urged to visit the official website https://abc.com/shows/shark-tank and complete the Shark Tank casting application form.
On the main page of the website, click on the tab "Apply for a Chance to Be on Shark Tank" or the "GO NOW" tab. You can find both tabs side by side to each other.
Clicking these either tabs will take you to the page https://abc.com/shows/shark-tank/apply where you can choose either of the two ways to apply.
Apply Online.
Attend an Open Call.
Only online applications are being accepted at present. Open casting calls have been cancelled at this time in conjunction with initiatives to slow the spread of COVID-19.
Select "Apply Online" and proceed to the page https://sharktankcastingseason15.castingcrane.com/ where you need to fill in your details such as full name, phone number, email address, city, state, etc.
If the applicant is a minor, then details of the parent/guardian are also mandatory.
Further down the application, you need to fill in information like your occupation, your business or product name, your company website, the category of your business, the current phase of your business, and more.
Participants also need to upload a picture of their business or the product.
Lastly, a digital signature is needed to complete the form for submission. In the case of a minor applicant, the signature of the parent/guardian is a must.
Candidates are required to confirm that all information given is genuine and accurate.
Please make sure you have read the official Terms & Conditions before submitting the application form because failure to do so could result in the application being denied.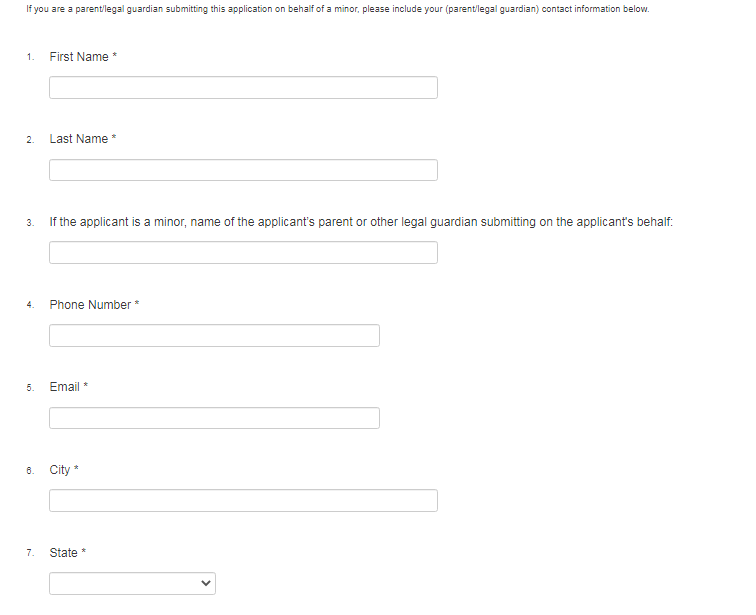 Next Step Follow Here-
Next & Last Step follow –
Eligibility Criteria for Shark Tank 2023-24 USA
Participants of Shark Tank 2023 USA must meet the following criteria in order to be eligible:
The participant should be 18 years of age or older.
The participant should be a legal permanent resident of the USA and is authorized legally to participate in the show.
The participants must be fully vaccinated for COVID-19 as per health and safety protocols to come to the Shark Tank set.
The participant may not have had a criminal conviction within the past ten years (unless expunged).
The participants need to agree to have their background checked.
From the time of the audition release until one (1) year after the initial broadcast of the last episode of the Series in which you appear, you must pledge to refrain from running for public office (if any).
You cannot be an employee of any business with a tie to the show, including but not limited to Finnmax LLC; UAMG Content, LLC; Sony Pictures Television Inc.; American Broadcasting Companies, Inc.; or any business owned by a shark. This prohibition also applies to anyone living in your home or who is a member of your immediate family.
Shark Tank USA Audition 2023-24
Audition starts now for shark tank USA 2023 – After the registration is done and you have filled out the application form and submitted it, the casting staff may take several weeks or even months to assess your application.
Only a select handful of the tens of thousands of entrepreneurs that apply to Shark Tank will be called for an audition. Due to COVID-19, this year's Shark Tank Casting Audition will not be done.
The video that is uploaded with the application form is crucial in the selection process. Your selection is assured if the video impresses and shows promise and can convince the producers and casting directors that your business idea or your business has all the elements to become successful.
Shark Tank USA Host
Shark Tank USA hosts are none other than the "Sharks" themselves, a total of six entrepreneurs. The Sharks that have been consistently returning with every season are Kevin O'Leary, Daymond John, Lori Greiner, Mark Cuban, Robert Herjavec, and Barbara Corcoran.
A few guest business owners have also been invited to participate in the program as Sharks. In the past, members of the Shark team have included Bethenny Frankel, Alex Rodriguez, Ashton Kutcher, and Richard Branson.
Shark Tank US Judges
There are no judges for Shark Tank USA. The six investors/Sharks themselves judge after hearing the business idea from the contestants whether they liked their idea and go forward with the deal and fund the business or just want to give a pass to the proposal that they feel is not promising enough to invest.
Shark Tank USA Season 15-16 Release Date 2023–24
The Release date for 2023 Has Not Been Announced Yet.
When is the Shark Tank season 15-16 release date?
It is not yet known when season 15 will be released. The people who put on the shows have not given any information about their plans for the future, Abbott Elementary, The Rookie, The Rookie: Feds, Bachelor in Paradise, and Celebrity Jeopardy! are on ABC's fall lineup.
The Friday at 8 p.m. time slot is the same as it has been for a long time, but the season 15 premiere will be a little different, as Shark Tank will have a live episode for the first time ever.
Read More – How To Apply Shark Tank Australia Season 5
Shark Tank season 15-16 Trailer
The trailer for Shark Tank season 15 is here to remind us of the reality show's influence, not just in terms of the money earned by many of its famous companies, but also in terms of the inspiration provided by so many aspiring entrepreneurs. Check it out below:
How to watch Shark Tank
Shark Tank is broadcast on ABC, so it is available to households with traditional pay-TV cable subscriptions or those who use an antenna to receive local stations. Viewers who have switched to live TV streaming services, such as FuboTV, Hulu with Live TV, and YouTube TV, can still access ABC.
FAQs
Q. When is the start date of USA Shark Tank Season 15-16?
A. It is not yet known when season 15 will be released. The people who put on the shows have not given any information about their plans for the future.
Q. Shark Tank USA coming back in 2023-24?
Q. Is Shark Tank accepting applications for 2023-14?
A. Yes Shark Tank is accepting applications for 2023-14. You can visit the official website https://abc.com/shows/shark-tank to apply for the same if you are interested.