I am sharing here about American Idol Season 22 – American Idol is arguably the most-watched singing competition television program in the world, drawing viewers from all over the world. Every year, people excitedly await the start of its new season.
A little more than a month after the American Idol Season 21 finale, viewers have begun to worry whether the ABC program has been renewed for another season. Just a little update here: On May 21, 2023, the American Idol Season 21 finale took place, and Iam Tongi was declared the Season 21 winner.
Before American Idol Season 21 ended, the networks revealed that it would return in 2024, putting a stop to rumors and providing viewers with some solace. You can read this article for intriguing information on American Idol 2024, like the show's premiere date, registration requirements, audition requirements, etc.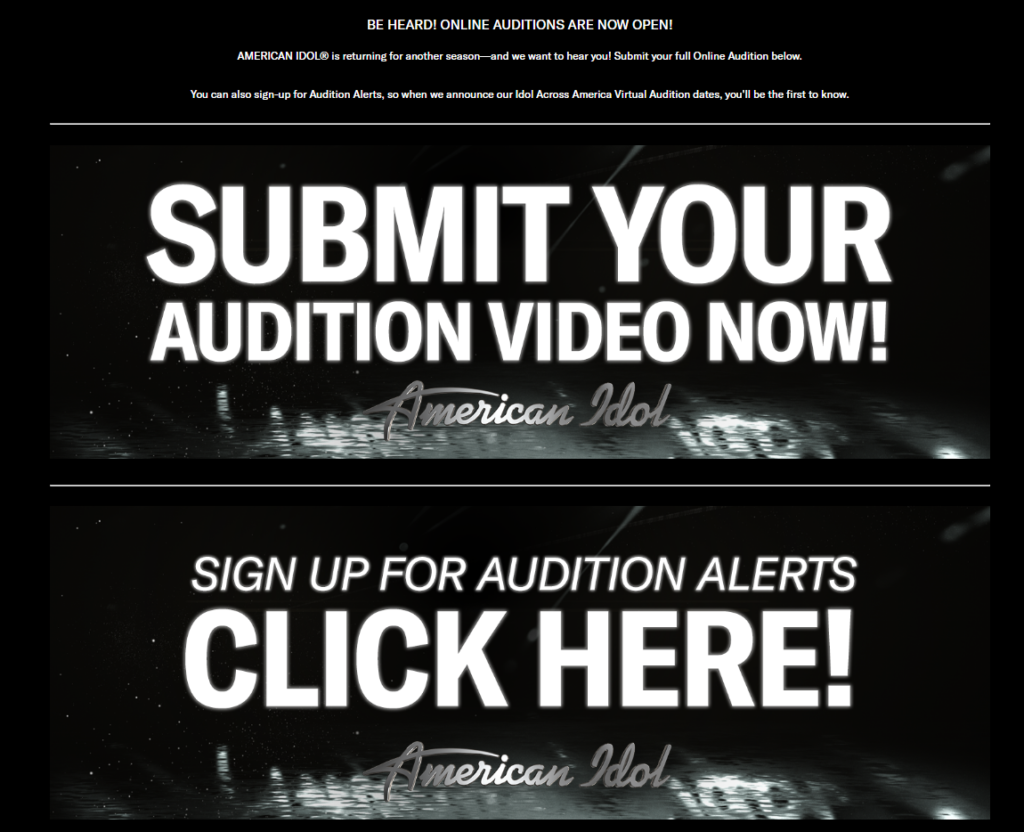 When is the Premiere of American Idol Season 22 in 2024?
Before the May 21, 2023, airing of the American Idol Season 21 finale, the broadcaster had already announced the show's comeback for the 22nd season. Season 22 of American Idol will air on ABC as it has for the last seven seasons when it returns in 2024.
Although the exact premiere date for American Idol 2024 Season 22 has not been made public, it is predicted that it will air in February, as it did for the previous four seasons.
This page will be updated as soon as the broadcasters and the show's producers confirm the exact premiere date for American Idol 2024 Season 22. So be sure to visit this page regularly.
Are American Idol 22 Auditions Open for 2024?
American Idol online video auditions are now available if you wish to try your chance and are prepared to give it your best shot. For the video audition, you have to make a recording of yourself singing and send it to producers.
Dates for online and in-person auditions have not yet been made public. We will be further discussing in detail the registration process for the auditions for American Idol 2024 Season 22.
Registration Process for American Idol 2024 Season 22 Auditions
As stated above, registration for American Idol online video auditions is now available on their official website, https://abc.com/shows/american-idol/auditions.
Participants can visit the official website https://abc.com/shows/american-idol/auditions and click on "Submit Your Audition Video Now."
Following this, you can create a profile if you are 18 years and above. Parents or legal guardians must complete the form and create a profile for participants who are under 18 and above 15 years old.
Alternatively, you can directly click https://us.castitreach.com/ag/fmna/ai7abc/welcome.html and complete the form as directed by answering a series of questions and submitting the audition video.
The participants can also sign up for audition alerts by visiting the page https://us.castitreach.com/ag/fmna/ai7abc/welcomeAlerts.html.
By signing up for alerts, the participants will be alerted on more information and dates for the Idol Across America Virtual Auditions.
The last date to submit an application for American Idol online auditions is October 29, 2023.
You can submit a previously created film that satisfies the requirements for submission of an audition video or you can record an audition video at the time of the audition.
If your video is chosen after you have registered and submitted an online audition video, you will be contacted for virtual or in-person auditions, as appropriate. Those who advance from the audition phase join the cast of the show.
Eligibility Criteria for American Idol 2024 Season 22
Those who are interested in participating must have been born between June 2, 1994, and September 15, 2008. You are not permitted to take part in this season if your birthdate falls outside of this window.
The candidate must be a citizen of the United States and cannot have previously won the championship in any season.
Rest of the detailed Eligibility Criteria and Terms & Conditions to be followed can be checked here.
As previously stated, we will be updating this page as soon as we receive any information regarding the commencement of in-person or virtual auditions for American Idol 2024 Season 22.
Will the Same Judges and Host be Returning for American Idol Season 22?
The judges for American Idol since its ABC premiere have been singers Katy Perry, Lionel Richie, and Luke Bryan. Although it is anticipated that they will return for the following season, this cannot be verified until an official announcement about it is made.
The same holds true for Ryan Seacrest, the show's host. He has been a part of the show for a considerable 21 seasons, beginning with its 2002 premiere.
We anticipate that the same judges' panel and host will return for the 22nd season without a doubt, but if anything changes, we will let you know via this page.