American Idol is a popular singing reality show premiering on ABC (American Broadcasting Company) channel. The show offers a platform to the new singing talent and finds the best voices of the country.
Here is the complete list of all the winners of American Idol from season 1 to the latest season 21 ended on 21 May 2023 making Iam Tongi the winner of the season.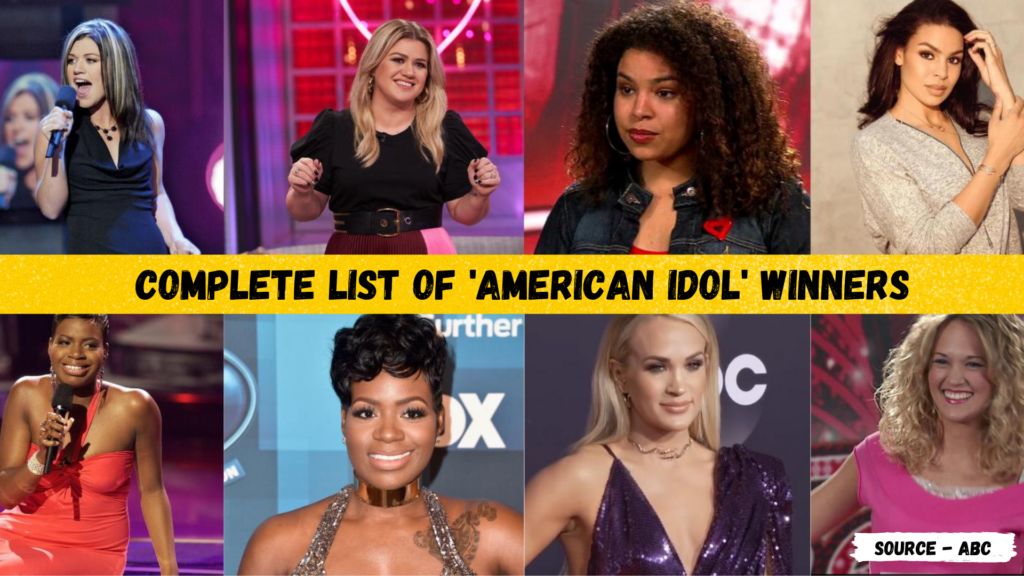 Table of Contents
American idol winner season 21: I Am Tongi
With all the talented contestants Iam Tongi became the winner of the twenty-first season of American Idol 2023 with the judges Katy Perry, Lionel Richie, and Luke Bryan.
American Idol season twenty-first premiered on ABC channel on 19 February 2023 with contestants all around America showing their singing talent. The top three contestants Megan Danielle, Iam Tongi, and Colin Stough, 18-year-old Iam Tongi from Kahuku, Hawaii crowned as the winner of season 21.
In memory of his father Iam Tongi sang "I'll be Seeing You" in the finale episode of the American Idol. Also had some impressive performances of "Making Memories of Us" and "Cool Down". He won a grand prize of $250,000. Second runner-up Megan Danielle impressed everyone with her original song "Dream Girl".
American idol winner Season 20: Noah Thompson
Season twenty of American Idol hosted by Ryan Seacrest and judges Luke Bryan, Katy Perry, and Lionel Richie Noah Thompson became the twentieth American Idol on 22 May 2022 with 16 million votes while the runner-up was Hunter Girl and Leah Marlene ended in third place.
With the title of American idol Noah Thompson receives a Recording contract with Hollywood and $250,000 Prize Money.
On the finale night, Noah Thompson performed "One Day Tonight" his original song, a rendition of Bruce Springsteen's "I'm on Fire" and along with Melissa Etheridge Noah Thompson performed her famous song "I'm the Only One".
According to Noah Thompson, Arthur Johnson signed him for the American Idol show and he just went to see the show saying that he didn't know he will end up winning the American Idol title of 2022.
American idol winner season 19: Chayce Beckham
by defeating Grace Kinstler and Willie Spence Chayce Beckham won the nineteenth season of American Idol while Willie Space was the runner-up and Grace Kinstler finished in third place. On the finale night chayce Beckham from apple valley, California impress the audience and judges with his fabulous rendition of songs "Afterglow" by Ed Sheeran, "Blackbird" by The Beatles, "Fire Away" by Chris Stapleton, and finished his performance with his original song "23".
Chayce Beckham didn't surprise when he won the American idol show and he said, "For me, this is just a beginning for what I want to do. This was a great start to my second chance at life". After winning the American Idol season nineteen Chyase Beckham is on tour with the judge of American Idol Luke Bryan.
American Idol winner Season 18: Just Sam
Just Sam aka Samantha Diaz crowned as the winner of American Idol Season Eighteen defeating runner-up Arthur Gunn and other finalists Dillon James, Francisco Martin, and Jonny West. This was the season where judges and contestants performed remotely from their homes due to the Covid19 Pandemic.
Each finalist got two chances to perform for the audience votes and Just Sam got the highest votes at the finale. Just Sam sang the same song she had sung at auditions "Rise Up" by Andra Day and Stronger by Kelly Clarkson at the finale.
Just Sam said, " I never expected to win, but I did, I was so grateful and I know that people are feeling like I let them down." Just Sam was the only idol to win at the beginning of the covid. Now Just Sam has started Performing again on the New York City Subways leaving her idol title.
American Idol Winner Season 17: Laine Hardy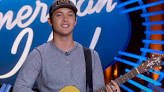 Laine Hardy winner of the seventeenth season and second season on ABC channel of American Idol. Laine Hardy won beating Alejandro Aranda and Madison VanDenburg starting with the song "Home", "Jambalaya" and "Bring it On Home to Me". Laine Hardy couldn't contain his joy as he won the show in 2019.
Laine Hardy auditioned for the show in the sixteenth season but couldn't make it to the finale. In the seventeenth season while accompanying his friend Ashton Gill at the audition and after being encouraged by judges Katy Perry, Luke Bryan, and Lionel Richie he auditioned again. At this time Laine Hardy made it to the top and won the American Idol title.
American Idol Winner Season 16: Maddie Poppe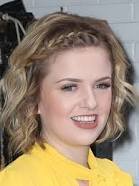 Overall sixteenth season and first season to be aired on ABC television network after 15 Years 2018 in which Maddie Poppe from Hawaii captured the judges Katy Perry, Luke Bryan, and Lionel Richie by singing "Rainbow Connection" and performing "Don't Ever Let Your Children Grow Up", "Landslide" at the finale and gain the title of American Idol 2018.
Maddie Poppe and runner-up Caleb Lee Hutchinson's performance on "Somewhere Over The Rainbow/ What a Wonderful World" got the audience's attention in the finale revealing that both Maddie Poppe and Caleb Lee Hutchinson are dating each other though they broke up recently.
After winning the title of American Idol Maddie Poppe released her album Whirlwind in the year 2019. Currently, Maddie Poppe is on her concert tour. Before appearing in the American Idols show Maddie Poppe released her first album independently "Songs From the Basement".
American Idol Winner Season 15: Trent Harmon
The fifteenth season of American Idol aka The Farewell Season premiered on the FOX television network. The judges were Harry Connick Jr., Jennifer Lopez, and Keith Urban while Trent Haemon was crowned as American Idols winner and LaPorsha Renae as runner-up.
In the finale, Trent Harmon sang the song written by American Idol judge, singer, and songwriter Keith Urban "Falling". For winning the American Idol title Trent Harmon won a recording contract with Big Machine Records and a Ford car.
Trent Harmon the Mississippi-born artist has a Country-side influence in his albums. "Got'Em All" was his first full album. Also, Trent Harmon has released his latest song "Heartbeat".
American Idol Winner Season 14: Nick Fradiani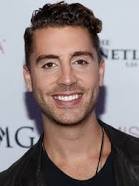 Nick Fradiani won the show and the audience with the song "Beautiful Life" defeating Clark Beckham. He performed "Bright Lights" and "I wont Give Up" in the finale leaving tears in everyone's eyes.
Before American Idol Nick Fradiani appeared in the popular reality show America Got Talent season nine with his band Beach Avenue.
Nick Fradiani released his album "Hurricane" with Big Machine Records in the year 2016. Afterward, he released a six-song EP in 2017. Nick Fradiani is an indie artist and member of The Alternate Routes from Connecticut.
American Idol Winner Season 13 Winner: Caleb Johnson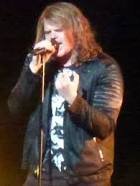 In the year 2015, Ryan Seacrest on the American Idols finale night announced Caleb Johnson as winner of the season thirteen with Jena Irene as the runner-up. In this season audience can vote for the contestants and real-time voting is shown.
After trying in the tenth and eleventh season auditions he successfully became the winner in the thirteenth season with his rocking performance on "Dream On" and "maybe I'm Amazed".
Caleb debuted with his solo album "Testify" and many more after it such as "Holding On", and "Hanging with The Band".
American Idol Winner Season 12: Candice Glover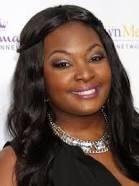 After auditioning thrice for the show 23-year-old Candice Glover won the title of American Idol season twelve over Kree Harrison in the year 2013. As Ryan Seacrest announced the winner of American Idol Candice Glover booked her into tears.
After having insecurities about her weight the first song Candice Glover released in the studio was "I am Beautiful" and she performed live in the finale of American Idol. Many girls commented that it had inspired them to be more confident.
"I Am Beautiful" and "Cried" was two single from the debut album released by Candice Glover. Candice hasn't released any songs in recent years.
American Idol Winner Season 11: Phillip Phillips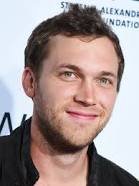 On the rocking night of the finale, Phillip Phillips beat the runner-up Jessica Sanchez and became the winner of the eleventh season of American Idol in 2012. Setting up the stage with "Anthony's song Moving Out" and his superhit song "Home" which was a great success.
After getting fame from American Idol Phillip Phillips released his singles and albums with millions on streams on Spotify.
After winning the title of American idol Phillip said that it never seemed like a competition to him. He has made sure that he's always having fun.
Phillip Phillips's debut album "The World from the Side of moon" was a huge success with a great number of sales in the States. Phillip Phillips has recently released his fourth studio album "Drift Back".
American Idol Winner Season 10: Scotty McCreery
A 17-year-old boy from Garner, North Carolina, Scotty McCreery has been successfully crowned as the winner of American Idol season nine by beating Lauren Alaina in the finals with his fabulous performance of "I Love You This Big", "Gone" and "Check Yes or No".
Scotty McCreery's debut album including 20th-century songs has a platinum certificate in a state called "Clear as Day". Scotty McCreery became the second youngest winner of the American Idol show at the age of 17.
Scotty McCreery Published a travelogue book named "Go Big Or Go Home". For the charity, McCreery appeared in the "Celebrity Family Feud" show and won $25,000. Almost all songs of Scotty McCreery got featured on Billboard.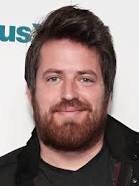 American Idol Winner Season 9: Lee DeWyze
The competition between the top contenders Crystal Bowersox, Lee DeWyze, Michael Lynche, and Casey James was fierce on the ninth season of American Idol in 2010 but competing Lee DeWyze with victories crowned the winner of season nine.
Before getting fame from the American Idol Lee DeWyze had his own Lee DeWyze Band with Svitek, McGuire, and Jeff Henderson. The band was locally famous in the town. The song he performed in the finale "Beautiful Day" was released in the year 2010.
Lee DeWyze realized both their debut album and single "Live it Up" for which he says, "it's gonna be very chill rock, a little harder stuff and its gonna be my vibe." One of the latest albums is "oil and Water and Paranoia" released in 2016.
American Idol Winner Season 8: Kris Allen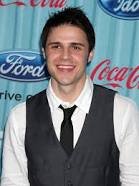 Winner of season 8 of American idol Kris Allen defeated runner-up Adam Lambert, Brian May, and Roger Taylor in the finals and also performed the song "We are the Champions" before the declaration of results.
Kris Allen has an album released himself before coming to the American Idol season 8 named "Brand New Shoes". Allen's songs at the finale and his self-released songs got top rankings on Billboard.
The modern pop songs inspired by folk songs played by Allen on American Idol got much praise. Allen released an EP "Letting you In" which contains all his previous songs. Kris Allen and the previous season winner of American Idol went on a tour of American Idol Live together.
American Idol Winner Season 7: David Cook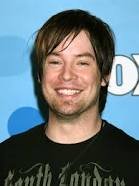 From the High School Band to becoming the Winner of the American Idol season seven David Cook has come a long way with rock and pop songs defeating David Archuleta and Jason Castro. With no plans, he went o the American idol show to support his younger brother in Omaha Nebraska.
David Cooks's album and songs marking their top ranking in the Billboard and platinum-certified are "The Time Of My Life". His top singles are "Light On" and "Come Back to Me". In 2015 after becoming the independent singer cook released more songs such as "Laying me Low", "Broken Windows" and "Heartbeat".
American Idol Winner Season 6: Jordin Sparks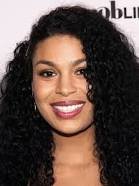 Jordin Sparks creating the victory became the youngest singer to win the title of American Idol beating Blake Lewis with her song "Fighter" by Christina Aguilera and her very first single "This Is My Now" performed by both Jordin Sparks and Blake Lewis in the finale episode.
Her collaboration with Chris Brown "Tattoo" and "No Air" hit the Billboard Top 100 with over three million copies sold. Making many awards on her name and nominations for the Grammy Awards she got featured in the "100 Greatest Women in Music" by VH1.
While having a successful career in singing Jordin Sparks Debuted in acting with the titular character Sparkle inspired by The Supremes. She released her latest single "Red Sangria" in 2021.
American Idol Winner Season 5: Taylor Hicks
Defeating Katherine McPhee, Kellie Pickler, and Chris Daughtry, Taylor Hicks became the oldest Contastant to win the title of American Idol season 5 at the age of 29 with 63.4 million approx. votes in the finale.
In 2006 with his silver-haired appearance Taylor Hlicks was named the hottest Bachelor by People's magazine. His first-ever single "Do I Make You Proud" ranked no.
1 on the Billboard HHot 100 with a Gold certificate. His latest single was released in 2017 "Six Strings and Diamond Rings" and hosted a show where he featured iconic dishes and Ingredients from each state in the United States named "State Plate" on the INSP channel for three seasons from 2016 to 2018.
American Idol Winner Season 4: Carrie Underwood
Country singer beating over Adam Lambert became the season four winner of American Idol in the year 2009. She marked her placed on Billboard Top 100 with her single "Inside Your Heaven" being the only country-side artist to be on the list.
Carrie Underwoods' studio album "Carnival Ride" has won two Grammy awards. She's the only country artist to be featured on Billboard's Top 100 with her albums.
Carrie Underwood is one of the most successful winners of the American Idol by Forbes and featured in the 100 most influential people in the world in 2014.
She has received eight GRAMMY awards and five Guinness World Records. In the recent year, Carrie released her single "Ghost Story" which is her ninth studio album. She has gotten the American Music Award consecutively for all six albums.
American Idol Winner Season 3: Fantasia Barrino
Fantasia Barrino aka Fantasia won the American Idol season 3 defeating Diana DeGarmo, Jasmine Trias, and Jennifer Hudson by the highest vote in the history of American idle. Fantasia's first debut album "Free Yourself" got nominations for the Grammy Awards and a platinum certificate.
Fantasia got four Grammy nominations but won the Grammy award for her album "Bittersweet" in 2011. "Life is Not a Fairy Tale" her autobiography was the Best-selling in New York Times and later adapted as a film by Lifetime television as "Life is Not a Fairy Tale : The Fantasia Barrino Story" in 2006.
Currently, in 2023, Fantasia will debut in film with The Color Purple which is an adaption of her Broadway Musical The Color Purple.
American Idol Winner Season 2: Ruben Studdard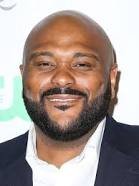 Ruben Studdard named Velvet teddy bear on the American Idol show won the second season of American Idol in 2003 beating Clay Aiken. Ruben Studdard receives the Grammy nominations in the same year for Best Male R&B Vocal Performances for the "Superstar".
Ruben Studdard has released seven studio albums and "I Need An Angel" is one of his top-selling albums while "Soulful" was his platinum-selling debut.
Ruben has made his career in recording as well as in acting with a special appearance on the television series 8 simple rules, Life on a Sick, and some more.
Studdard participated in the reality show called "The Biggest Loser" which is a weight loss competition in 2013.
American Idol Winner Season 1: Kelly Clarkson
One of the most successful Kelly Clarkson got her fame after becoming the winner of American Idol Season 1 by beating runner-up Justin Guarini in 2002. Kelly Clarkson is now popular as American Singer, songwriter, author, and television personality. Kelly's debut album "Thankful" is recorded as a top-selling album.
Her next studio album has won two GRAMMY awards while selling over 12 million copies. She became the producer of her next album named "My December". Her album "All I Ever Wanted" is the first album to receive the GRAMMY award for best pop vocal Album twice.
Kelly Clarkson is also seen as the judge on the reality show "The Voice" from the fourteenth season. Kelly Clarkson hosted her talk show in the year 2019 known as The Kelly Clarkson Show. she has received a number of awards in her life and has also been featured in the list of 100 Greatest Women in Music. In the recent year 2023, Kelly Clarkson has released her album "Chemistry".
Read More –
American Idol is still going strong, finding the best voices from across the country and giving them a shot on the national stage.
From season one winner Kelly Clarkson to country queen Carrie Underwood to newest winner Just Sam, click through the gallery to look back at all of the singers who have triumphed over their competition to be crowned the ultimate American Idol.
List of American Idol Winners Year wise
| | | |
| --- | --- | --- |
| Winner Name | Years | Season |
| Kelly Clarkson | 2002 | 1 |
| Ruben Studdard | 2003 | 2 |
| Fantasia Barrino | 2004 | 3 |
| Carrie Underwood | 2005 | 4 |
| Taylor Hicks | 2006 | 5 |
| Jordin Sparks | 2007 | 6 |
| David Cook | 2008 | 7 |
| Kris Allen | 2009 | 8 |
| Lee DeWyze | 2010 | 9 |
| Scotty McCreery | 2011 | 10 |
| Phillip Phillips | 2012 | 11 |
| Candice Glover | 2013 | 12 |
| Caleb Johnson | 2014 | 13 |
| Nick Fradiani | 2015 | 14 |
| Trent Harmon | 2016 | 15 |
| Maddie Poppe | 2018 | 16 |
| Laine Hardy | 2019 | 17 |
| Just Sam | 2020 | 18 |
| Chayce Beckham | 2021 | 19 |
| Noah Thompson | 2022 | 20 |
| I am Tongi | 2023 | 21 |