Bigg Boss Marathi 4 had a lavish premiere on October 2, 2022. The first episode of the season began airing at 7 p.m. when host Mahesh Manjrekar welcomed the 16 fresh entrants before locking them in the Bigg Boss house.
Bigg Boss Marathi 2022 season's theme and concept are "All is well," which implies that everything will be in order and that nothing bad will ever happen in the home. This season's House has a "Chawl" theme.
Bigg Boss Marathi Season 4 is the first ever season of Bigg Boss Marathi to feature a balcony in the house to commemorate the nation's 75th anniversary of independence.
Film actors, television stars, social media influencers, and first-time contenders from the ordinary populace make up this season's intriguing contestant roster.
Let's look further into the details about the contestants and the telecast and timings of Bigg Boss Marathi 2022.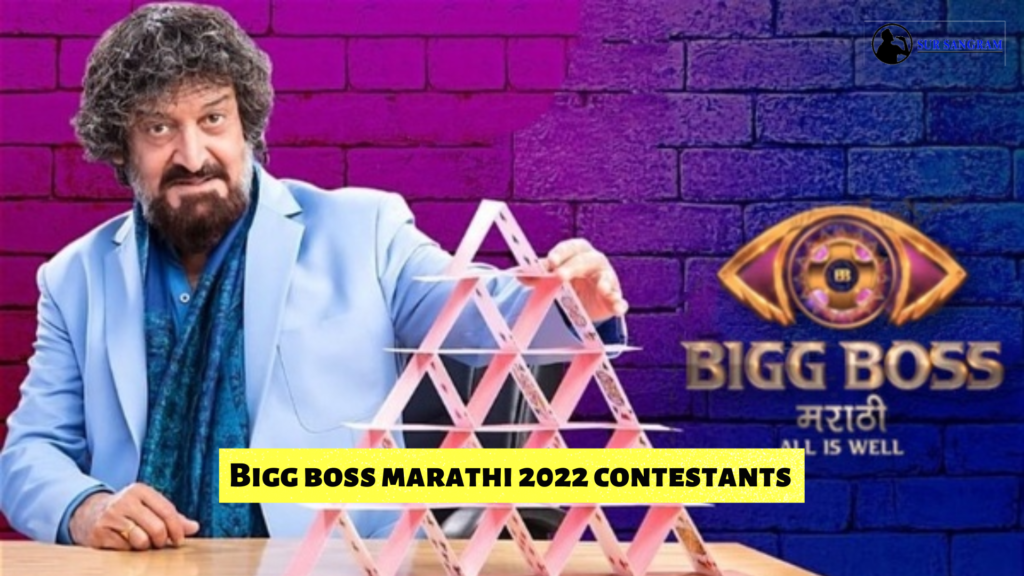 Bigg Boss Marathi 2022 Telecast and Timing
Bigg Boss Marathi 2022 has already made a dazzling entry on our television screens from October 2, 2022, and is telecasted on Colors Marathi and also on Voot.
The BBM telecast timing 2022 is:
Monday through Friday: From 10:00 p.m.
Saturday and Sunday: From 9:30 p.m.
Bigg Boss Marathi 4 Elimination News
On November 13, 2022, Ruchira Jadhav was eliminated this week from Bigg Boss Marathi Season 4.
Bigg Boss Marathi Season 4 Contestants
Bigg Boss Marathi 2022 cast – This year's Bigg Boss Marathi 2022 cast list is quite an impressive one. The contestants are from varied walks of life and are quite successful in their own way as you can figure out from the list of contestants below.
Sr. No
Contestant
Status
Profession
1.
Trishul Marathe
Eliminated
(6 No 2022)
Eliminated
(6 NOV 2022)
2.
Tejaswini Lonari
Eliminated
Walked Out
(4 Dec 2022)
3.
Nikhil Rajeshirke
Eliminated
(16 Oct 2022)
Eliminated
(16 OCT 2022)
4.
Rakhi Sawant
4th Runner-up
Dancer
5.
Akshay Kelkar
Finalist
Winner 🏆
6.
Amruta Deshmukh
Eliminated
Actress
7.
Ruchira Jadhav
Eliminated
Eliminated
(13 Nov 2022)
8.
Yashashri Masurkar
Eliminated
(20 Nov 2022)
Actress
9.
Megha Ghadge
Eliminated
(23 Oct 2022)
Eliminated
(23 OCT 2022)
10.
Amruta Dhongade
3rd Runner-up
Actress
11.
Dr. Rohit Shinde
Eliminated
(4 Dec 2022)
Model/Doctor
12.
Prasad Jawade
Eliminated
Actor
13.
Samruddhi Jadhav
Eliminated
(27 Nov 2022)
Model
14.
Yogesh Jadhav
Eliminated
(30 Oct 2022)
Eliminated
(30 OCT 2022)
15.
Kiran Mane
Finalist
2nd Runner-up
16
Apurva Nemlekar
1st Runner-up
Actress
17
Snehlata Vasaikar
Wildcard
Eliminated
(11 Dec 2022)
**we will keep updating the contestant list
Bigg Boss Marathi 2022 Host
Bigg Boss Marathi 2022 host is a very popular figure in the world of Marathi Cinema. The host is none other than Mahesh Manjrekar. He is an Indian film director, actor, screenwriter, and producer.
Mahesh Manjrekar has been hosting the Bigg Boss Marathi reality show since 2018 and has been hosting it very impressively and knows very well to keep his audience captivated to the screen with his hosting skills.
Bigg Boss Marathi Judges Name 2022
The Bigg Boss Marathi format calls for no judges on the program. Only the housemates and the audience will decide who leaves the Bigg Boss house.
Contestants are nominated by their housemates for eviction each week. Votes from the audience are cast in favor of the contestants who they want to keep from being eliminated. Per viewer, there is a daily limit of ten votes.
A contestant loses if they receive the fewest votes. If a competitor breaks the rules or withdraws due to a medical emergency, they are removed from the competition.
Connected with me for all the latest updates and news about Bigg Boss Marathi 2022.
Latest New –