Bigg Boss Marathi 2022 Elimination Today – The 4th New Season of Bigg Boss Marathi Starts from October 2, 2022, to March 15, 2023. Host Mahesh Manjrekar introduced the sixteen contestants in the first episode, which aired at 7 P. M.
New Season Bigg Boss Marathi Telecast timing 2022 is:
Monday Through Friday: From 10:00 P. M
Saturday and Sunday: From 9:30 P. M
This week's Sunday (9 Oct) will be the 1st elimination of the Marathi Bigg Boss. Colours Network popular reality show Bigg Boss Marathi Season 4 started with the top 16 contestants last week.
All these celebrities will compete with each other to avoid being nominated by the other contestants publically. We will see one contestant get eliminated from the Bigg Boss Marathi house every week.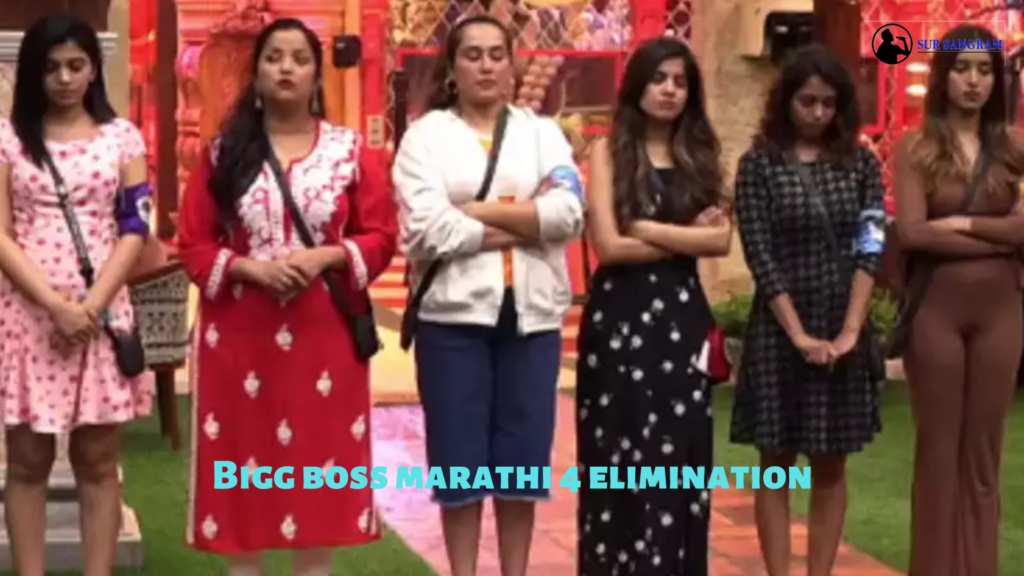 The viewers and fans have a say in eliminations by voting for their favorite contestants. Below are all the house captains and nominated contestants for this week.
News of New Season Bigg Boss Marathi 2022 Season 4 Elimination
On November 13, 2022, Ruchira Jadhav was voted out of Bigg Boss Marathi in the fourth season.
On 6 Nov 2022, Trishul Marathe got eliminated from Bigg Boss Marathi Season 4.
Yogesh Jadhav was eliminated from Bigg Boss Marathi Season 4 on October 30, 2022. Snehlata was the first wildcard entry into the Bigg Boss house.
Megha Ghadge was eliminated from Bigg Boss Marathi Season 4 on October 23, 2022.
This Sunday, 9 Oct New Season 4 Bigg Boss Marathi will have its first elimination.
Sr. No
Contestant
Status
Profession
1
Trishul Marathe
Eliminated
(6 No 2022)
Actor
2
Tejaswini Lonari
Walked Out
(4 Dece 2022)
3
Nikhil Rajeshirke
Eliminated
(16 Oct 2022)
Actor
4
Rakhi Sawant
4th Runner-up
Dancer
5
Akshay Kelkar
Winner 🏆
Actor
6
Amruta Deshmukh
Eliminated
Actress
7
Ruchira Jadhav
Eliminated
(13 NOV 2022)
Actress
8
Yashashri Masurkar
Eliminated
(20 Nov 2022)
Actress
9
Megha Ghadge
Eliminated
(23 Oct 2022)
Actress
10
Amruta Dhongade
3rd Runner-up
Actress
11
Dr. Rohit Shinde
Eliminated
(4 Dece 2022)
Model/Doctor
12
Prasad Jawade
Eliminated
Actor
13.
Samruddhi Jadhav
Eliminated
(27 Nov 2022)
Model
14
Yogesh Jadhav
Eliminated
(30 Oct 2022)
Boxer
15
Kiran Mane
Finalist
2nd Runner-up
16
Apurva Nemlekar
1st Runner-up
Actress
17
Snehlata Vasaikar
Eliminated
(11 Dec 2022)
Actress
Bigg Boss Marathi Season 4 Elimination
We will keep updating the Bigg Boss Marathi 4 Eliminated Contestants list here as and when the Contestant's Elimination round and as we get confirmation regarding the same.
Rohit is the captain of this season's house in ವೀಕೆ Marathi.
Latest Updates –
Bigg Boss Marathi 4 Nominations – Four Participants, including Vikas Sawant and Nikhil Rajeshirke, were nominated for eviction in the first week of Bigg Boss Marathi 2022.
These are the contestants for week 2 of this competition: Amruta Deshmukh, Akshay, Nikhil, Yogesh, Rohit, Vikas, Ruchira, and Amruta Dhongde.