Who is Brandon Montel on The Voicec?
Brandon Montel is 29 years old and from Memphis, Tennessee. Brandon possesses exceptional talent in music with strong vocals. He has released several singles which are hit and have millions of streams on the music streaming platforms.
Table of Contents
On his Instagram bio, he refers to himself as a singer and songwriter. He has 16K plus followers on Instagram and 8 thousand plus monthly listeners on Spotify. Recently he has stunned the judges of The Voice with his emotional performance on HER's song Hard Place.
As Brandon sang the song he got to turn all four chairs and interestingly The Voice Coach Reba McEntire used the block button for John Legend which blocked the John Legend from pitching for Brandon. However, he ends up choosing Gwen's team.
Brandon already has a musical background as his grandfather was a gospel producer. He started singing from his childhood with his mother at the church. He has released his singles and has got millions of views on it. 
Brandon Montel the voice – The Musical Journey & Albums
Brandon Montel recently appeared on the Voice and made the judges with his performance on Hard Place by HER. his musical journey started at the age of 4 when he used to sing with his mother in the church. In 2020 he released his first ever single Alive.
Later in 2021, he released 2 more singles called Love Lockdown and Tired on Tears. He has also performed at the Ama Lou on a Jorja Smith tour. He is most inspired by famous artists like Usher, Brandy, Justin, Beyonce, Lauren Hill and Tinkerbell as he grew up listening to them.
He believes that growing up in the church has helped him become the best and all-around singer. He has also been part of Kanye West's Sunday service collective where he toured with the other artists of the collective.
Concerts and shows of Brandon Montel
He has been part of Kanye West's Sunday service collective where he got the chance to tour with the artists in the collective. He also performed in the Ama Lou on a Jorja Smith tour.
In 2021 december Brandon had the honor to sing the national anthem at the Staples Center of Los Angeles for the LA Clippers. The honorable and proud moment was as Brandon refers this one of the moments he will never forget. He had a wonderful performance in the blind auditions of The Voice while getting all four chairs turned he secured his place in The Voice.
Where is he from?
Brandon Montel belongs to Memphis, Tennessee which is his hometown. He moved to Los Angeles and now living in Los Angeles, California only. Brandon refers to Los Angeles as home.
Singles & Albums of Brandon Montel
Brandon has showcased his singing talent and has released his songs. In 2020 he released his first-ever single name Alive which was a hit. His one more single released in September 2021 is Love Lockdown.
Both are the solo singles of Brandon which are available on different streaming platforms like Spotify and Apple Music. Soon Brandon collaborated with Norda and released one more single name Tired of Tears. His singles have over 1.8 million streams on Spotify.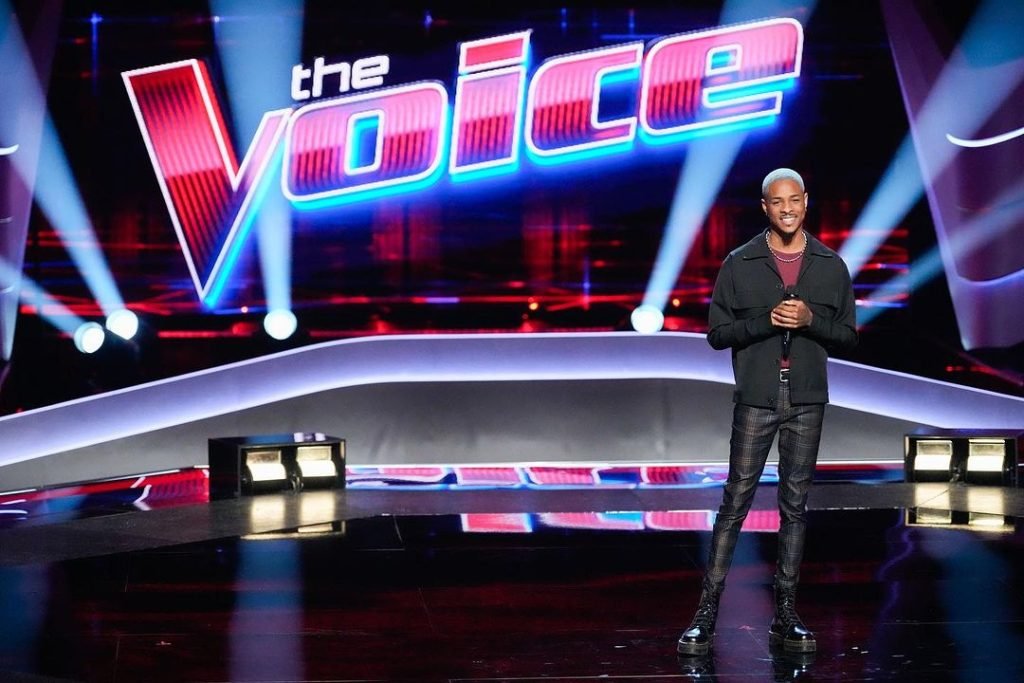 The Voice Audition Performance
Season 24 of The Voice is in the full fledge with the all-new contestants. Bardon has performed Hard Place by HER in the blind auditions and impressed everyone. His emotional performance of the song made all the judges turn their chairs and fight over him.
The coach Reba McEntire blocked the Coach John Legend for which Legend said most of the time Reba is a benevolent queen but every once in a while she will do some ruthless, cold-blooded dirty things. He also added if Reba messes up and there will be an opportunity to steal Legend will be the first in line.
Reba felt glad when she blocked Legend as she said Bardon is special and he doesn't have anybody like him. She knew he was a performer as soon as she saw him. Unfortunately, Bardon chooses Team Gwen. 
Income Sources & Net Worth of Brandon Montel
Brandon is a singer and songwriter by profession. He earns mostly from his songs and singing content on various platforms. 29-year-old Bardon is assumed to be satisfied with the songs and shows he performed.
Also after appearing in the popular singing reality show The Voice his net worth has increased and it's assumed to increase more if he wins season 24 of The Voice.