The announcement that Canada's Got Talent would return for a third season came as big news and undoubtedly caught the attention of Got Talent fans across the country. On March 21, 2023, at 8 p.m. ET on Citytv, Citytv+, citytv.com, and the Citytv app, the eagerly awaited Canada's Got Talent 2023 Season 3 premiered.
There will be some jaw-dropping performances on Canada's Got Talent, just like in the past two seasons. The competitors will showcase their talents in a variety of areas, including singing, dancing, comedy, magic, stunts, and more.
These competitors will perform during the audition rounds in an effort to earn the Golden Buzzer and advance to the Semi-Finals.
The third season of Canada Got Talent 2023 will also have a total of 6 Golden Buzzers. One Golden Buzzer for each of the four judges, one for the host, and one will be pressed by all of them, totalling 6 Golden Buzzers.
While many contestants are chosen for the following phase, also known as The Cutdown phase or the Judges' Round. The lucky candidate who receives a Golden Buzzer in the audition round will proceed directly to the Semi-Finals.
The judges' decisions and the public votes will determine the finalists and the winner of Canada's Got Talent 2023.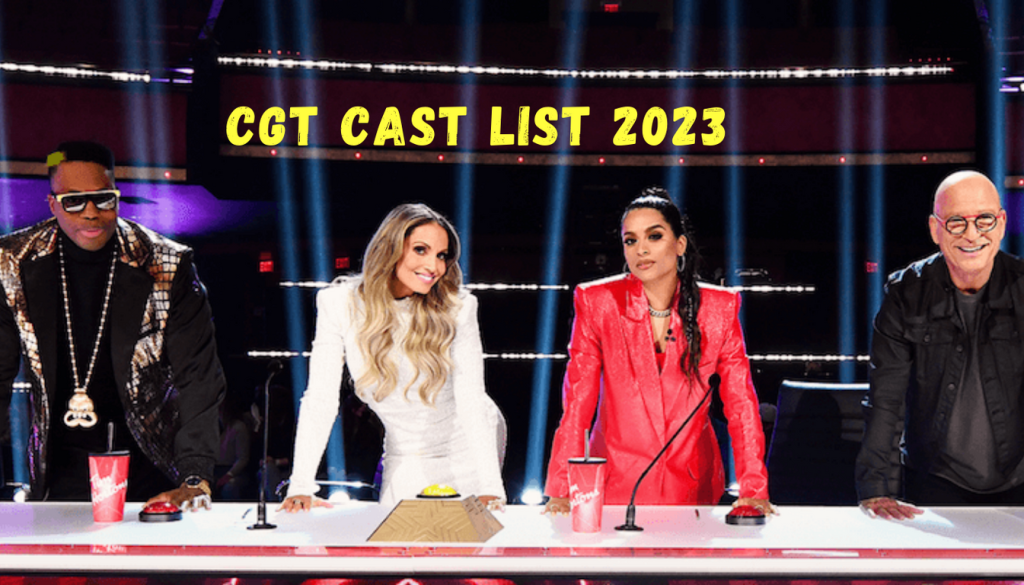 Canada's Got Talent 2023 Cast
Canada's Got Talent 2023 Cast has been retained for the third season as they had been highly appreciated by the viewers for their judging and hosting skills.
Canada's Got Talent Semi-finalist 2023
Canada's Got Talent Semi-finalist 2023 – Let's look at the Semi-finalists of the contenders that will be performing on the stage of Canada's Got Talent 2023 Season 2.
Beatrice Love
GBA Acrobatics
Atsushi Ono Magician
Geneviève Côté
Evan Turnbull
Magic Ben
Conversion 🌟
Paola Troilo
Mr. Cuddles
Meave
Alexandra Côté
Anica 🌟
The Cast 🌟
Cool Giraffes
Raymond Salgado
Curran Dobbs
Katherine Lynn-Rose
Maya Gamzu
Canada Got Talent Eliminated Contestants list
Young Mommy Singing
T.ACOS X T.EENAGERS
Marquis
Charles Philippe
Emma Garriott
The Cheerforce
Mcelman & The Maestro
Christian Mascia
Evangel Omari Besong
Dean Gunnarson
Xpectaculo
Kenton & Lise
Captain
Abebe Erigete
Amir Brandon
Xpogo Stunt Team
Will Stelfox
The Trevor Show
Tap Dance Canada
Sima Saxena Singing
MVP Dance
Konah Raynes
Darcy Mitchison
Knight1
Brian Tyler
Kevin Fast
Voices Rock
The Sigmaz
Syd Bosel
Reese Nelson
Christopher Magas
James Alcock
Cydnee Abbott
A3 Ryderz
Val & Ganna
Julia & Moses
Woody & Fenton Withdrew
DJC
Olga & Violet
JP Parent
Tara Meyer
Jason & Bronwyn Irwin
Xtreme Soul Style
L.I.V.E.
Jack Thomas Musician
ASD Band
Cirque Kalabanté
Tra My Trinh
The Dreamboats
The Bearhead Sisters
Richard Forget
Joze Piranian
Flexy-T
David Green Comedy
The Judges: Canada's Got Talent 2023 Season 3 judges are,
Kardinal Offishall – A Canadian rapper, DJ, record producer, and record executive.
Lilly Singh – A famous Canadian YouTuber.
Trish Stratus – A famous Canadian actress, professional wrestler, and yoga instructor.
Howie Mandel – A Canadian comedian, actor, producer, and television personality.
Canada got talent Host
The host for Canada's Got Talent 2023 Season 3 is Lindsay Ell. Calgary, Alberta native Lindsay Ell is a Canadian-American country pop singer, songwriter, guitarist, and television personality.
Read More – Vote Your favourite contestant on Canada Got Talent 2023