Eurovision Venue Change for 2023 –
The highly successful show Eurovision is in the news with the UK holding talks to host the 2023 contest instead of Ukraine. The BBC is in talks with the European Broadcasting Union (EBU) to potentially host the 2023 Eurovision Song Contest in the UK.
The show's organisers decided to engage in talks to change the venue after a "full assessment and feasible study."The singing competition will not be held in the winning country, Ukraine, due to the ongoing war following Russia's invasion.
The decision to shift the venue to the second winner, London has been met with Kyiv disagreeing with the EBU's decision and appealing. Ukrainian Culture Minister Oleksandr Tkachenko and Kyiv believe that further talks can be conducted to find a solution that will satisfy all.
It was further said that hosting Eurovision 2023 in Ukraine is a powerful signal to all the world, which are supporting Ukraine now. Mykola Chernotytskyi, head of the managing board of Ukrainian broadcaster said that security is the first priority. Furthermore, the partners have been asked to hold further Negotiations.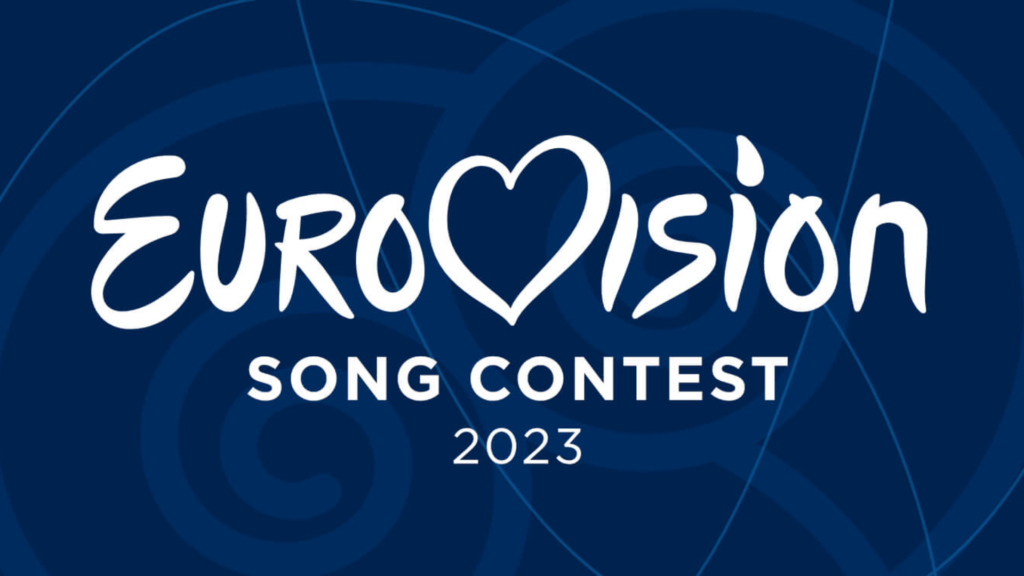 Eurovision Song Contest 2023 
The Eurovision Song Contest 2023 is the forthcoming 67th edition of the Eurovision Song Contest. The contest will be organised by the European Broadcasting Union (EBU) and will consist of two semi-finals and a final in May 2023.
Host Broadcaster
TBD
Semi-final 1
May 2023
Location
Italy, Netherlands,Norway,Poland,San Marino,
Serbia,Spain,Sweden,Ukraine,United Kingdom,
The Eurovision Song Contest 2023
Ryder from UK had come second while rap-fold bank Kalush Orchestra, who were given special permission to leave the war-torn country to compete, soared to first place with 631 points in a symbolic show of public support.
The EBU said in a statement that the security and operational guarantees required to host the event cannot be fulfilled in the war-torn country of Ukraine.
The organisation further thanked the winning nation's broadcaster for its wholehearted cooperation and commitment in exploring all scenarios and shared in their sadness and disappointment, and that they will continue to support them.
Furthemore, it was stated that it will be their intention to reflect Ukraine's win in next year's shows. Katrine Leskanich, lead singer for the UK's winning 1997 Eurovision entry, tweeted that she was practically hysterical over the announcement that the UK could host.
Eurovision in talks with BBC for UK to host 2023 event
Eurovision in Glasgow? Could Eurovision 2023 be held in Scotland as European Broadcasting Union confirm Ukraine will not host
Eurovision Song Contest 2023 Will Not be Held in Ukraine, U.K. Likely to Host
UK in talks to host 2023 contest instead of Ukraine
UK is asked to host Eurovision in 2023 after Ukraine ruled out
Eurovision Song Contest 2023
Downing Street welcomed the possibility of hosting and pledged that it would overwhelmingly reflect Ukraine's rich culture, heritage and creativity. A government spokesperson was quoted saying that Ukraine's victory was richly deserved as the rightful winner the government's wish has been to see next year's contest hosted there.
A number of locations have since put their hats in the ring if the UK does not end up hosting the contest. Scotland's First Minister Nicola Sturgeon wished for the competition to be in Ukraine but also understood that due to the circumstances, it would not be possible.
Bev Craig, the leader of the Manchester City Council considered Manchester to be the best place to hold the competition in the UK as it was a great music city.
Mayor of London Sadiq Khan tweeted that the UK capital would welcome Eurovision with open arms. Leeds, Liverpool, Cardiff, Aberdeen, Brighton, Belfast and Birmingham have all been suggested as possibilities. The UK has hosted Eurovision eight times, which is more than any other country. It has taken over hosting duties for other countries 4 times.
Most Search of Eurovision on google – Eurovision 2023 tickets, Eurovision 2023 location, Who will host eurovision 2023, Eurovision 2023 uk, Eurovision 2023 dates, Where will eurovision 2024 be held, Eurovision 2023 final date,Eurovision 2023 wikipedia.