Our Travel Guides are finally back and excited to travel the world now that the borders are open and aircraft are flying off worldwide. But the greatest thing is that now you might be one of them!
The Travel Guides are looking for new groups of vacationers to join their team as travel critics.
Like The Fren Family, Stack and Mel, "holiday snobs" Kevin and Janetta, best friends Kev, Dorian, and Teng (AKA The Target Boys), Matt and Brett, and other of our fave Guides, you could be travelling the world.
What are Travel Guides?
Australian travel shows Travel Guides made its Nine Network debut on February 14, 2017. The show follows groups of regular Australians who take on the role of travel critics and go on the same week-long domestic and overseas vacations while reviewing the same lodging, dining, and local attractions.
The series was created based on a similar program by the UK production firm Studio Lambert in 2015.
A call for new organizations to participate in the third season of 2019 was made in March 2018. The third season's debut took place on February 5, 2019.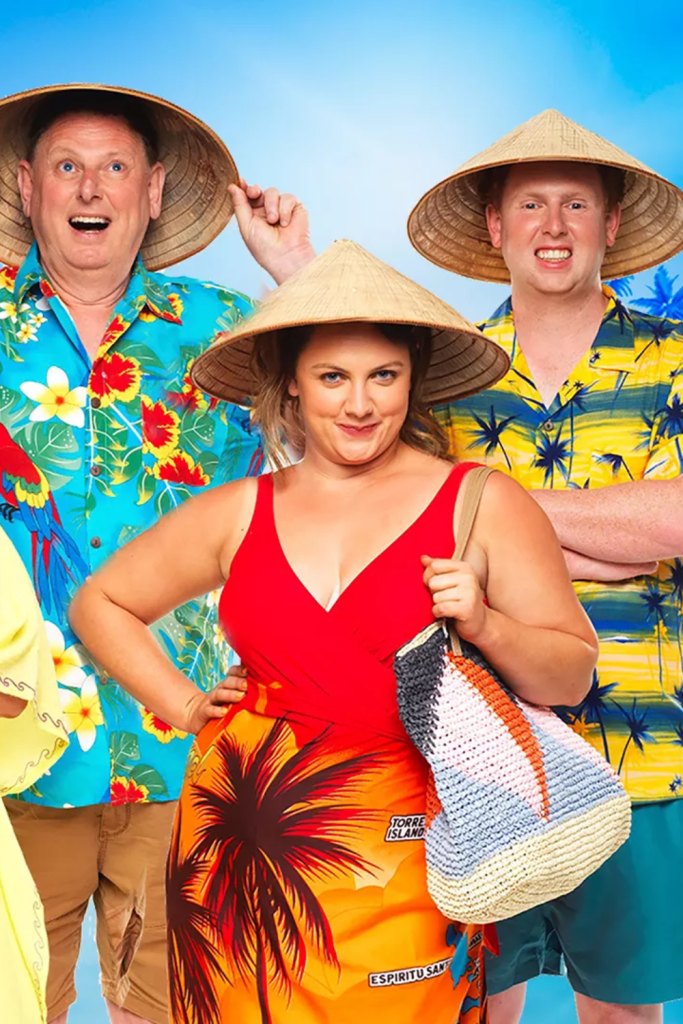 At Nine's upfronts in October 2019, the show's fourth season was formally ordered. The fourth season was originally scheduled to premiere in early 2020, but due to the COVID-19 pandemic, it was postponed and debuted on January 26, 2021, instead.
At Nine's upfronts in September 2021, the show's fifth season was formally ordered. The fifth season began airing on March 30, 2022.
The Logie Award for Most Popular Lifestyle Programme went to Travel Guides in 2022.
The start date for the sixth season is April 19, 2023.
How to apply for Travel Guides Audition 2024
You must be 2 to 4 individuals in a group, at least 18 years old, and available to travel between July and November. A permanent residence for at least two years or an Australian citizen must be required for all applications.
Your organization must include a video with your application to be considered for a position on Travel Guides.
Do you believe your family could compete with the Frens on price? Do you believe your team is as hilarious as the Target trio?
Australian Travel Guide Application Process
One of Australia's favourite series Travel Guides will be back on the Nine Network, and they're looking for fresh groups of vacationers to join them as travel critics.
The third season of Travel Guides was a rating success in 2019, regularly taking first place in its timeslot and among the important advertising demographics. It was the most-watched season to date* thanks to an increase in free-to-air audiences of more than 14% year over year. Add to it the 79% enormous growth in video on demand.
"Forget spending hours browsing the internet for vacation ideas when our Travel Guides can do it for you and make you laugh along the way," said Adrian Swift, Head of Content Production and Development at Nine.
The Nine Network is searching for fresh groups of vacationers to join the upcoming season, individuals that love to travel, voice their ideas, and have fun.
Many of your favourite Travel Guides will also return in the seventh season.
Our Travel Guides review the same hotels, restaurants, and local attractions each week, experience the same national and international holidays, and then assign a star rating to their stay.
Later this year, series seven of the travel guides will go into production.
Please contact Nine Network Publicity for more details.
Lisa Elwin can be reached at lelwin@nine.com.au.
More About Travel Guides
The travel guide application process is currently closed. Here is what the Guides got up to in the previous season if you'd want a preview of what to expect from the show.
A two-week road trip through Texas and the Deep South in the USA served as its introduction.
The Guides took part in a real Texan Rodeo and visited one of America's creepiest haunted houses in Texas.
How to get on Travel Guides
This might be for you if you and some friends have a lot of travels to catch up on and are humorous people.
Applications are now closed for the sixth season of the funny reality travel series Travel Guides. But it will be open soon for the seventh season in production.
Forget Lonely Planet; this show follows groups of regular Aussies who review their experiences in some of the most popular travel destinations worldwide—demonstrating that a person's image of holiday paradise can easily be another's conception of torment.