Indian Idol Season 13 – the most watched and anticipated singing reality series in India, has returned for a 13th Season on the Sony TV network. No other singing competition can even come close to the level that Indian Idol has reached with each passing season.
At the most recent launch ceremony for the program, judges Vishal Dadlani, Himesh Reshammiya, and Neha Kakkar were present. The judges agreed that it was quite challenging for them to select just a few contestants out of the thousands who attended the audition.
Read on to know more about the Indian Idol Season 13 contestants, Indian Idol 2022 cast, Indian Idol 2022 start date & Indian Idol season 13 timings and repeat telecast days and timings.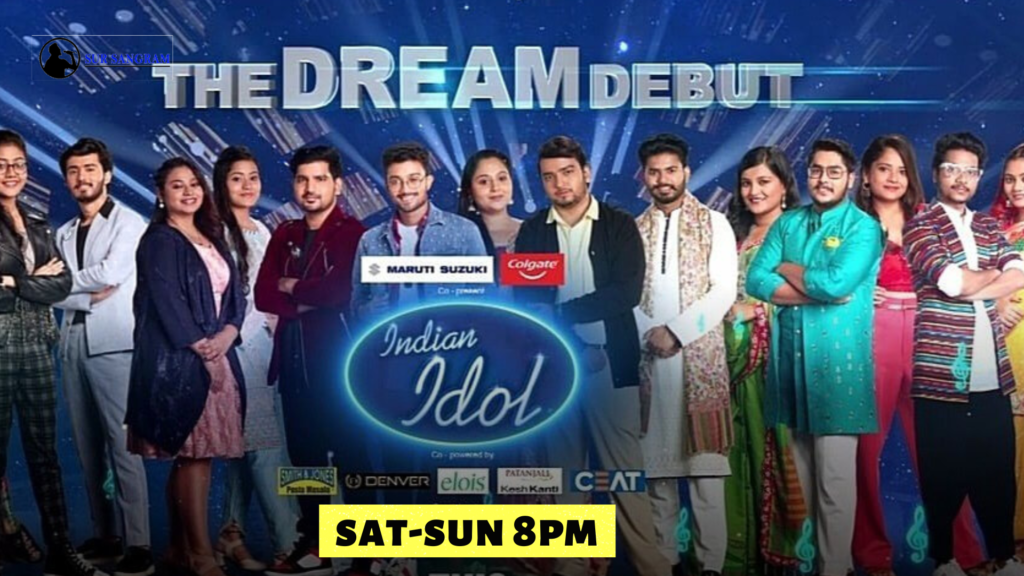 Indian Idol 2022 Cast/Indian Idol Season 13 Contestants list
Indian Idol Season 13 Contestants list – This has been the first week since Sony TV started telecasting Indian Idol Season 13. With just two episodes of auditions that have been aired up till now.
we have the names of a few contestants who have received a Golden Ticket and a few extraordinarily Talented ones getting a Golden Mic taking them straight to the Theater Round. Below is the Indian Idol 2022 contestant list clearing the Judge's Audition Round.
S.N
Name of the Contestant
From
Status
1.
Bidipta Chakraborty
Kolkata
Competing
3
Deboshmita Roy
Kolkata
Competing
3.
Navdeep Wadali
Amritsar
Competing
4.
Sonakshi Kar
Kolkata
Competing
5.
Sanchari Sengupta
Kolkata
Eliminated
(13 November 2022)
6.
Chirag Kotwal
Jammu & Kashmir
Competing
7.
Senjuti Das
Kolkata
Competing
8.
Anushka Patra
Kolkata
Eliminated
(11 Dec 2022)
9.
Rishi Singh
Ayodhya
Competing
10.
Shivam Singh
Vadodara
Competing
11.
Tabish Ali
Delhi NCR
Rejected
12.
Rito Riba
Pasighat
Rejected
13.
Srishshaa Rakshit
Kolkata
Rejected
14.
Vineet Singh
Lucknow
Eliminated
(8 Jan 2023)
15.
Rupam Bharnarhia
Amritsar
Eliminated
(27 Nov 2022)
16.
Bunty Bhandaal
Ludhiana
Rejected
17
Prabhupada Mohanty
Odisha
Rejected
18
Kavya Limaye
Vadodara
Eliminated
(8 Jan 2023)
19
Atul Rao
MP
Rejected
20
Golden Ticket
Kolkata
Rejected
21
Shagun Pathak
Jharkhand
Eliminated
(16 OCT 2022)
22
Junetra Das
Kolkata
Eliminated
(30 OCT 2022)
23
Pritam Roy
Kolkata
Rejected
24
Sirsshhaa Rakshit
Kolkata
Rejected
25
Pratiksha Deka
Guwahati
Rejected
26
Pratik Arun Solse
Nashik
Rejected
27
Muskan Tomar
Mumbai
Rejected
28
Ananya Nanda
Bhuvaneshwar
Rejected
29
Koushik Chakravarti
West Bengal
Rejected
30
Ganesh Mestri
Maharashtra
Rejected
31
Nahid Afreen
Assam
Rejected
32
Barnali Hota
Odisha
Rejected
** We will keep updating the Indian Idol Contestants list 2022 as and when the contestants pass the audition round and as we get confirmation regarding the same.
An audition passed the Golden Mic (🎤) to someone else after performing, giving them a spot in the Theatre Round. The Golden Ticket (🎫) was given during the audition round.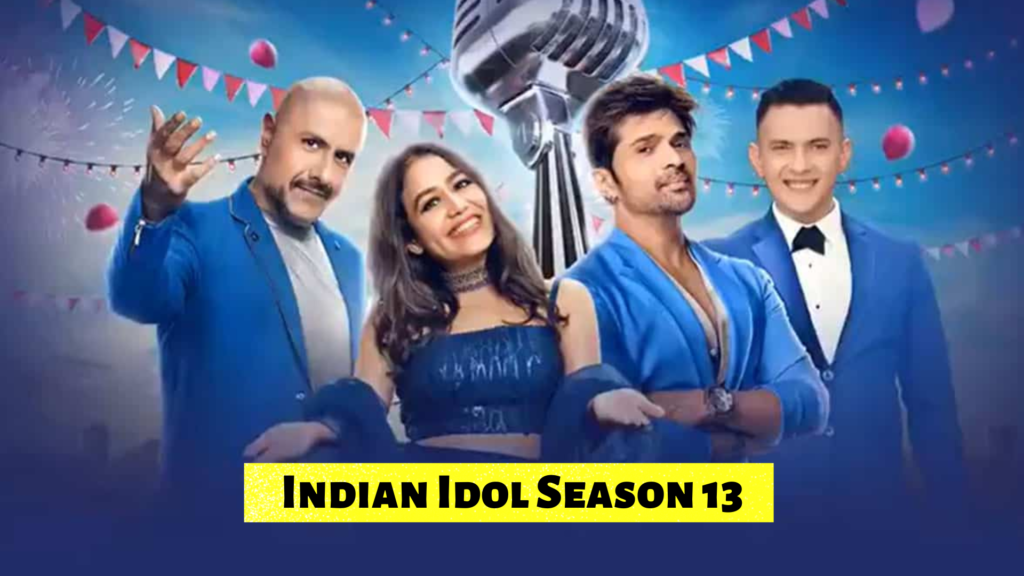 Indian Idol 2022 Host
The Indian Idol 2022 host is yet again our favourite Aditya Narayan, who himself is a very talented singer and has created his own space in the Indian Film Industry music. He has been doing a great job hosting Indian Idol for the last quite a few seasons.
Indian Idol 2022 Start Date &Indian Idol Season 13 Repeat Telecast
Show Name: Indian Idol Season 13 (2022-2023)
Channel: Sony TV & Sony LIV
Producer: Fremantle India
Start Date: September 10, 2022.
Telecast Timings: Saturday and Sunday at 8:00 p.m.
Repeat Telecast: To Be Announced.
Run Time of the Show: 45-50 minutes.
Keep visiting this page for the latest, up-to-date information about Indian Idol 2022 Season 13
Note – Every image is the sole property of its respective creators and owners, Sony TV and Indian Idol.
Latest New for Indian Idol 2022 Season 13
Rishi, Anushka, and Kavya were the bottom three singers on December 11, 2022. Anushka was eliminated from Indian Idol 2022, and we got the Top 10 contestants from them.
Indian Idol 2022 Contestants' Name with Photos on our Facebook page – Know the Start Date and Timing of Indian Idol Season 13.
Indian Idol Last Season winner Pawandeep Rajan is coming to the Indian Idol stage on 1st January on the occasion of the New Year 2023.
Read more – Indian Idol 2022 Elimination Season 13