The native of Georgia announced in February 2024 that she and her family would be returning in the newest season of Mama June: Family Crisis.
The long-running reality star asked her Instagram followers, "So who is ready for their favourite tv reality family to return to our tv," along with a preview for the new show.
"You will see the wedding this past weekend and a lot more and a lot of surprises this season, but A LOT of y'all crying, laughing, yelling, and celebrating with us this season, so don't miss out."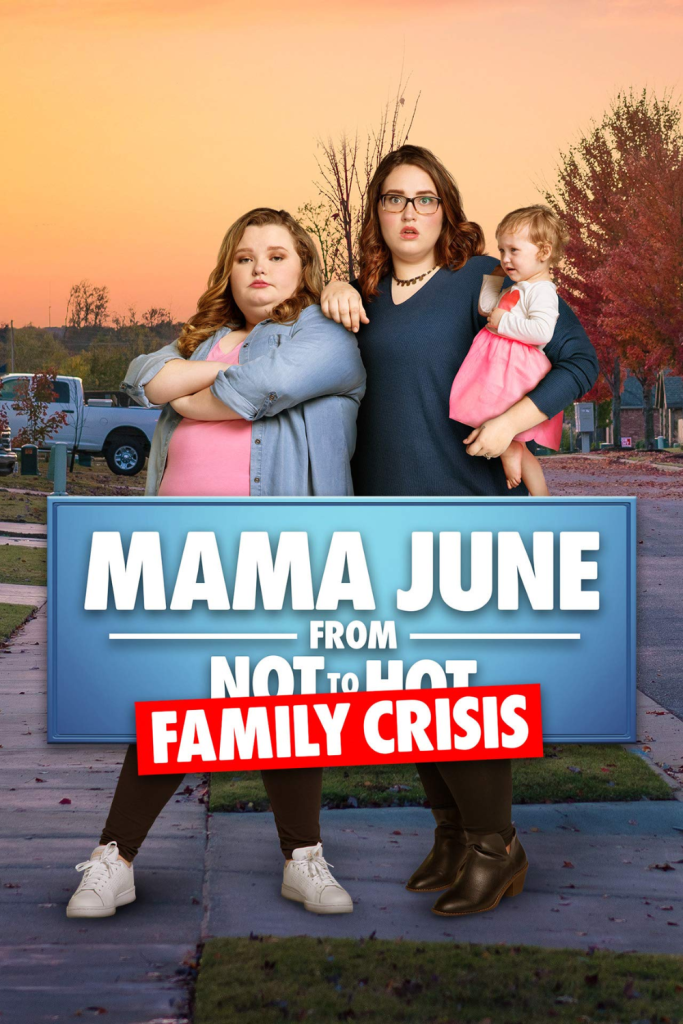 What is Mama June from Not to Hot?
An American reality television program Mama June: From Not to Hot, airs on We TV. The reality series Here Comes Honey Boo Boo, a spin-off, debuted on February 24, 2017. The program follows June "Mama June" Shannon as she loses weight from 460 to 160 pounds (209 to 73 kg).
At a petrol station in Alabama on March 13, 2019, Mama June and her partner Eugene 'Geno' Doak were both detained and charged with felony possession of drugs and drug paraphernalia, with Geno also being accused of domestic violence.
Following this, the series changed to Mama June: From Not To Hot – Family Crisis, which debuted on March 27, 2020. The fifth season premiered on March 19, 2021, and was rebranded as Mama June: Road to Redemption, with the "From Not To Hot" subtitle removed entirely.
What is the latest season about?
Mama June: Family Crisis, depicting their new family dynamic, was shot after Mama June's daughter Lauryn "Pumpkin" Efird was granted custody of her youngest daughter Alana "Honey Boo Boo" Thompson, in July 2022.
The family will be shown in the series having their first conversation since the contentious legal dispute over Alana's child payments.
Justin Stroud and Mama June's nuptials were teased to be included in the series. Her daughters are unhappy and believe she is only interested in improving their relationships because she is getting married.
You can't even attend the wedding of your f—king children, and you're worried about it? In the clip posted by Mama June in April 2024, Lauryn may be seen talking with her sister. Alana's response is perceived as "I'm not going." 
One week had passed since Anna "Chickadee" Cardwell, Mama June's daughter, received word of her stage 4 cancer diagnosis. The TV personality's eldest daughter received her stage 4 adrenal cancer diagnosis in January and started her first round of chemo the following month.
On March 30, Alana shared a screenshot of a TMZ piece on her Instagram Stories, writing, "[And] this is what I mean when I say you never truly know what somebody is going through at home, no matter how famous they are." I'm well-known, but you must understand that normal stuff still happens to me and my family.
Mama June From Not to Hot Season 8 Release Date
When Will Mama June from Not to Hot Season 8 Premiere Date? Who is prepared for the return of their favorited television reality family? On May 5, the program will return on @wetv.
Don't miss out on the upcoming Mama June Family Crisis season on Wetv, which premieres on May 5th. You will watch the wedding that took place over the weekend as well as many other surprises.
More about the show
This season of "Mama June: Family Crisis" premieres on WE tv on May 2024 and chronicles the genuine tale of a family experiencing a crisis. New episodes are released on the well-liked AMC streaming site ALLBLK every Tuesday. Legal concerns, deceit, and covert life-altering developments lead to the connection between June and the girls eventually breaking down.
With Alana under their exclusive custody, Josh and Pumpkin are raising four children under five. Despite June's monthly child support payment, they are having trouble making ends meet while juggling their parental duties. Jessica exposes a startling personal secret while also being aloof from her family.
While battling health concerns, June resides in Alabama with her new spouse Justin. June keeps contacting Pumpkin and Alana to patch things up with the girls but to no effect. Can this family ever get along with June's impending wedding and Alana's impending graduation?
Thinkfactory Media, an ITV America subsidiary, produces "Mama June: Family Crisis" on WE tv. Adam Reed, Adam Freeman, Tim Cohen-Laurie, Erin Richards, and Moriah Muse serve as executive producers. Lauren P. Gellert and Angela Molloy serve as executive producers for WE tv. Executive producer Gina Rodriguez is also involved.