Here we provide you with all the information required about how to apply for acting on the Uzalo audition and application 2024.
Uzalo is a popular soap opera created for the South African television audience by Stained Glass Productions. It debuted in 2015 and gained popularity right away, thanks to the cast's strong performances and the show's fascinating storyline, script, and director.
It now airs on SABC 1 from Monday through Friday. In South Africa, it is now the most-watched television program. The popularity of Uzalo is self-explanatory as this soap opera is in its 9th Season and has maintained its fan following and viewership to this date.
Uzalo, which has more than 2000 episodes and is still going strong, has provided many opportunities to outstanding actors over these nine seasons and is still doing so.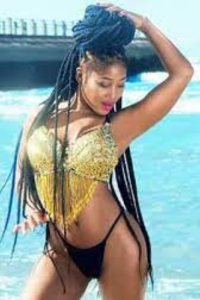 Uzalo: An Overview
When Uzalo first began, it mostly followed the lives of two families in the Kwa-Mashu township: the Xulu family, who runs a car theft ring, and the Mdletshe family, which oversees the Kwamashu Kingdom Church. Around the time when Nelson Mandela was released from prison, the two families became acquainted since their eldest boys were switched at birth.
As the characters have changed during the length of the show's run, the plots have also radically changed, creating a great deal of new story arcs while also maintaining the growth of some of its main and supporting characters.
Every weekday, Uzalo airs on SABC 1; you may watch it on TV or online. The programs are also made available on YouTube for seven days after they have aired. Uzalo was initially only broadcast three times a week, but after it quickly acquired popularity, the schedule was expanded to five days.
Uzalo Application Process for 2024
The Uzalo star cast for the main roles has been retained for quite a few seasons now as the audience has started to relate with them and would like to see them in their respective roles.
However, since it's a long-running soap opera, actors do once in a while quit, creating a chance for the new actors to show their talent. Aspiring talents can follow these steps to apply for acting auditions for Uzalo:
Get enrolled in a well-known and reputed casting agency such as Playbill, Backstage, or Castingnetworks as these agencies often have up-to-date information about the acting requirements for the TV shows and films.
Stay updated with announcements and Uzalo casting calls for 2024. Constantly check their official website, social media platforms, or casting websites for any announcements regarding auditions.
Create a professional acting resume and compile a portfolio that includes your headshots, acting reel (if available), and any previous acting experience or training.
Once the audition notice is released, carefully read the requirements and instructions provided. Pay attention to any specific character descriptions or requirements.
Follow the instructions provided in the audition notice to submit your application. This may include sending your portfolio and resume via email or applying through an online casting platform.
Be wary of fraudsters and stay away from paid auditions and casting directors you cannot find online as these could be frauds.
Uzalo Audition Process for 2024
Uzalo Audition Process for 2024 will be more or less the same as it is for other TV shows. After the submission of your application, if you are invited for an audition, prepare thoroughly by studying the character for which you have been shortlisted and the script provided. Practice your lines, work on your acting techniques, and be prepared to showcase your skills during the audition.
On the given date and time, make sure to arrive early and be prepared. Dress appropriately for the character or as instructed. Be confident and professional, and showcase your talent to the best of your ability at the audition.
Please remember, that specific guidelines and procedures may vary for each production or TV show. It is always recommended to stay updated with the official announcements and follow the instructions provided by the production team.
Anyone who has acting talent and wants to show it off to a broader audience is welcome to apply and participate in the Uzalo auditions; however, the choice of participants is entirely made by the producers and casting directors based on the roles and acting talent.