The Canadian Music Competition (CMC) is a national music competition open to young Canadian musicians. It was founded in 1958 in Montreal and is now Canada's largest and most prestigious annual music competition.
Each year, over 500 young musicians from across the country compete in the CMC. The Competition is open to musicians of all ages and levels, from beginners to professionals.
Canadian music competition 2024
The CMC is dedicated to encouraging and developing the talents of young Canadian musicians. The Competition offers cash prizes, scholarships, and performance opportunities to its winners. It also provides an opportunity for young musicians to perform in front of some of Canada's leading music educators and performers.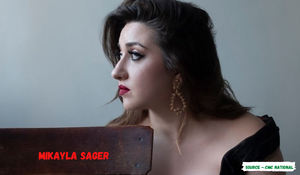 CMC Registration Date
Registrations for CMC 2024 will be done between October 18 and November 22, 2024. The participants can register for more than one component – Competition and Stepping Stone.
Competitions in CMC
Participants can show their talents and compete for the following:
Voice, violin, viola, piano, flute, cello, double bass, clarinet, oboe, bassoon, saxophone, French horn, trumpet, harp, harpsichord, trombone, tuba, guitar, recorder, and keyboard percussion.
Eligibility for CMC
Canadian citizens and permanent residents are eligible for participation in CMC. To be accepted, permanent residents must produce valid evidence (a scan or a clear photo of the permanent resident card and/or certificate).
AGE: The age limit is 16 to 28 years (except for the voice, which is 31 years) as of January 1, 2024. It may be noted that the candidates who were successfully registered in 2020 but will be over the age limit this year may be accepted. They need to confirm their status with the national office before registering.
Registration Fees for Canadian Music Competition
Registration Fees: $100.
Participation Fees: $200. To be paid upon admission to the official competition of Stepping Stone.
Suggested Donation: $200
Repertoire modification fee: $30
Cancellation fee: $50
Documents To Be Submitted for CMC
Repertoire: For the Preselection, the First round, the Semi-final, and the Final round. The repertoire for the preselection round needs to be submitted through a form during registration.
Preselection music score scan.
A recent photograph: High resolution of 300 dpi.
Age Proof: Birth certificate, driver's license, passport, health insurance card, citizenship certificate, and permanent resident card.
Proof of Canadian citizenship or Canadian permanent residency.
Biography: It should be of a maximum of 250 words, and should include the educational background, performances, professional experience, awards, etc.
Documents need to be submitted via Accepted upon registration.
Preselection and Competition process
Preselection:
The jury selects 30 performers from among all participants in the preselection process, which takes place in various cities across Canada before a panel of five adjudicators. Selected individuals are informed around mid-May about the result. The jury's decision is final and cannot be appealed.
The candidate should be able to play the entire submitted repertoire, just as in a professional audition. The jury can select particular sections totaling approximately 15 minutes.
For the preselection process, candidates audition in the Chapter closest to their residential location.
During the Preselection, candidates are not permitted to film, video, or take pictures of their performance. The Preselection auditions are closed to the public, and jury members' comments are not disclosed to contestants.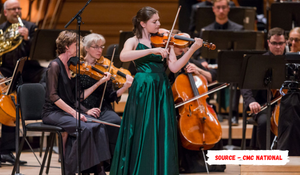 Stepping Stone:
There are 3 rounds in Stepping Stone:
First Round: Up to 30 candidates are selected.
Semi-final Round: 12 candidates
Final Round: 6 candidates
Preselections will take place between March 23 to May 31, 2024, Stepping Stone from June 3 to 10, 2024, and the Gala Concert on July 4th, 2024.
After completion of each of the Stepping Stone events (First round, Semi-final, and Final), adjudicators provide comments to candidates, and they may speak with the jury after the results are announced if they have not been chosen for the next round. For those that continue to the next stage, no contact with the jury is permitted. As a result, jurors will only offer comments to finalists and may meet with them after the process.
Candidates must be present during all results announcements for each round they participate in (a precise timetable will be released at a later date).
Read More
Repertoire Guidelines
Participants must fulfil the repertoire requirements for their age group and instrument.
Candidates are not allowed to register repertoire that has previously been performed in the Competition, except non-competitive material. Candidates registered at age levels 19 and above are permitted to register repertoire performed at least three years ago (2019 or before).
Every performance should be different in each round of the Stepping Stone.
The time limit should not be exceeded, otherwise, the judges can cut off the performance at any time.
For the Preselection round– The maximum time limit of repertoire is 45 minutes, though the candidates are heard for 15 minutes. For Stepping Stone, the repertoire time limit Is 40 minutes for the First Round, and 60 minutes for the Semi-Final round. There is no time limit for the Final round.
Memorization: Except for certain sonatas, every piece on the program must be memorized during the Preselection, First round, and Semi-Final. For the Final Round, memorization is compulsory.
It is compulsory to perform Canadian work in the Semi-final round.
Modification to the repertoire can be done for Preselections before January 27, 2022. Those selected for Stepping Stone can modify their repertoire before the date announced by the CMC.
Copy of Scores
At the time of registration, a digital copy of each score needs to be submitted through the candidate's Accepted account.
Bar numbers must be written at the beginning of each line
Expenses
All the boarding and lodging expenses are to be borne by the participant.
Canadian song contest – Those interested in singing can participate in the Canadian Music Contest 2024 Canada. which is going to start very soon.
Canadian music contest – Those interested in Music can participate in the Canadian Music Contest 2024 Canada. which is going to start very soon.
Cancellation
If they wish to cancel their participation, the candidates must contact the official website Canadian International music competition National Office at the earliest.
Faqs –
Q. How to participate in the Canadian music competition (CMC)?
Read this article you have been told complete information